In the ever-evolving landscape of online presence, ensuring your website is optimized for mobile devices has transcended from being a luxury to an absolute necessity. With mobile devices accounting for a significant portion of web traffic, mastering Mobile SEO has become the key to unlocking unparalleled online success. At Finest SEO Agency, we are committed to guiding you through the labyrinth of Mobile SEO best practices, propelling your website to the zenith of search engine rankings.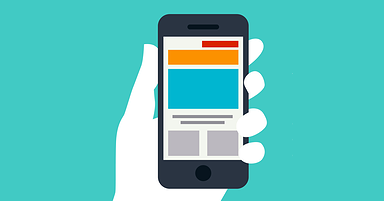 The Mobile Revolution: A Paradigm Shift in SEO
In the wake of the mobile revolution, search engines have recalibrated their algorithms to prioritize mobile-friendly websites. It's no longer enough to have a desktop-responsive site; your website must seamlessly adapt to varying screen sizes while retaining its functionality and visual appeal. Mobile-friendliness has become a cornerstone of modern SEO, ensuring a seamless user experience and higher engagement rates.
Also Check Hidden Advantages of Long-Tail Keywords in SEO 2023
Accelerated Mobile Pages (AMP): Unleashing Unprecedented Speed
Amidst the quest for optimal mobile SEO, Accelerated Mobile Pages (AMP) emerges as a powerful tool. AMP is an open-source initiative that aims to enhance the speed and performance of mobile web pages. By employing a streamlined version of HTML, AMP significantly reduces page load times, which is not only a critical ranking factor but also enhances user satisfaction. Integrating AMP into your mobile SEO strategy can potentially catapult your website ahead of competitors, exemplifying your commitment to user-centricity.
Responsive Web Design: Crafting Visual Symphony Across Devices
Responsive web design lies at the core of mobile-friendliness. This technique entails designing and developing your website to seamlessly adapt to different screen sizes and orientations. As mobile users often exhibit different browsing behaviors than desktop users, responsive design ensures that your content remains accessible, readable, and visually pleasing across the entire spectrum of devices. The marriage of aesthetics and functionality in responsive design lays the foundation for a captivating user experience.
Mobile Keyword Optimization: A Gateway to Discoverability
The meticulous selection and placement of keywords hold the key to unlocking your website's discoverability on mobile devices. Extensive keyword research tailored specifically for mobile searches allows you to identify the phrases and terms your target audience is most likely to use. Integrating these keywords organically into your content, meta descriptions, and headers ensures your website emerges as a relevant result when users embark on their mobile search journeys.
Voice Search Compatibility: A Sonic Leap into the Future
With the proliferation of voice-activated devices, optimizing your website for voice search has transcended novelty and become a strategic imperative. Voice searches often exhibit distinct phrasing and conversational tones, necessitating a shift in your keyword strategy. Long-tail keywords and natural language patterns take center stage in this arena, positioning your website to capture voice-based queries effectively.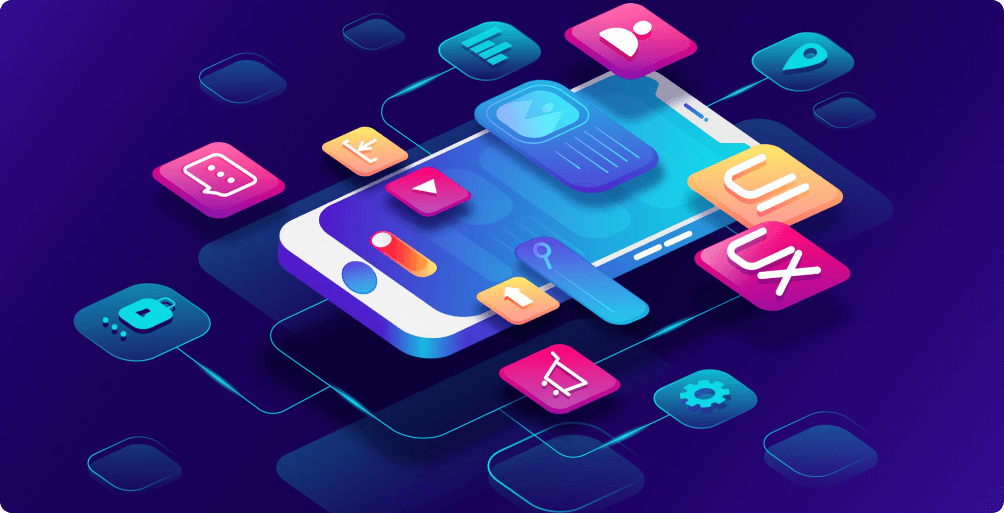 Elevating User Experience: User-Centric Mobile Design
In the realm of Mobile SEO, user experience reigns supreme. Crafting a user-centric mobile design is more than just aesthetics; it's about intuitively guiding users through your website, enhancing engagement, and ultimately driving conversions.
Streamlined Navigation: Guiding the Way
Effortless navigation is the cornerstone of a user-friendly mobile website. Implementing a clean and concise navigation menu ensures that users can seamlessly traverse your site, discovering valuable content without frustration. A well-organized navigation menu contributes not only to user satisfaction but also to the comprehensibility of your website's structure by search engine crawlers.
Thumb-Friendly Interactivity: Tapping into Engagement
Given the predominant one-handed usage of mobile devices, designing with thumb-friendly interactivity in mind is imperative. Strategically placing interactive elements, such as buttons and links, within easy reach of the user's thumb minimizes the risk of accidental clicks and encourages prolonged engagement. This approach aligns with Google's mobile-friendliness criteria and contributes to improved user experience metrics.

Visual Content Optimization: Balancing Aesthetics and Performance
Visual content, including images and videos, plays a pivotal role in conveying your message effectively. However, it's crucial to strike a balance between visual appeal and page loading speed. Compressing images, utilizing modern image formats like WebP, and implementing lazy loading techniques ensure that your website remains visually captivating while maintaining optimal performance – a harmony that search engines and users both appreciate.
Technical Excellence: The Foundation of Mobile SEO
Beneath the surface of mobile-friendly aesthetics lies the bedrock of technical excellence. Ensuring your website's technical infrastructure aligns with Mobile SEO best practices is paramount to achieving the coveted top search engine rankings.
Mobile-Focused Page Speed: A Need for Speed
Page speed on mobile devices is not only a ranking factor but a key determinant of user satisfaction. Employing techniques like browser caching, minimizing redirects, and leveraging Content Delivery Networks (CDNs) can significantly enhance your mobile website's loading speed. A faster loading time not only pleases users but also encourages search engines to view your site favorably.

Structured Data Markup: Speaking the Language of Search Engines
Structured data markup, often in the form of Schema.org vocabulary, empowers search engines to understand your website's content in a structured manner. Rich snippets, such as review stars, product information, and event details, enhance the visibility of your site in search engine results pages (SERPs). By integrating structured data, you provide search engines with the context necessary to present your content more prominently.
Mobile Indexing: Prioritizing the Mobile Version
Google's shift to mobile-first indexing underscores the significance of a well-optimized mobile version of your website. Mobile-first indexing means that Google predominantly uses the mobile version of the content for indexing and ranking. Ensuring consistent and equivalent content on both desktop and mobile versions, along with mobile-friendly structured data, is instrumental in securing top positions in mobile search results.
Conclusion: Forging Your Mobile SEO Triumph
In the symphony of Mobile SEO, harmonizing user experience with technical prowess leads to a crescendo of online success. By seamlessly integrating user-centric design, technical excellence, and a comprehensive Mobile SEO strategy, your website transcends from being a mere online entity to a captivating digital destination.
Embark on this journey with Finest SEO Agency, where Mobile SEO expertise converges with unwavering dedication to elevate your website's presence, engagement, and conversion rates. As the digital landscape continues to evolve, be the vanguard of change, and let your mobile-friendly website set new benchmarks in the realm of online excellence.
Frequently Asked Questions (FAQ) About Mobile SEO and Website Optimization
Q1: What is Mobile SEO, and why is it important?
A1: Mobile SEO refers to the process of optimizing a website to ensure it performs well and provides an excellent user experience on mobile devices. With the rise in mobile device usage, search engines prioritize mobile-friendly websites in their rankings. Mobile SEO is crucial to reach a broader audience, enhance user engagement, and achieve higher search engine rankings.
Q2: How does mobile-friendliness affect search engine rankings?
A2: Mobile-friendliness is a significant ranking factor for search engines. Websites that are responsive, load quickly on mobile devices, and offer a seamless user experience tend to rank higher in mobile search results. Google's mobile-first indexing further emphasizes the importance of having a well-optimized mobile version of your website.
Q3: What are Accelerated Mobile Pages (AMP), and do they impact SEO?
A3: Accelerated Mobile Pages (AMP) is an open-source initiative aimed at creating fast-loading web pages for mobile devices. While AMP pages can lead to improved page load times and user experience, they are not a direct ranking factor. However, faster-loading pages can indirectly contribute to better rankings by reducing bounce rates and enhancing user engagement.
Q4: How does voice search affect Mobile SEO?
A4: Voice search has gained significant traction with the rise of voice-activated devices. Optimizing for voice search involves using natural language patterns, long-tail keywords, and answering conversational queries. As more users turn to voice search, websites that accommodate these unique search behaviors can improve their chances of ranking for voice-related queries.
Q5: What role does mobile keyword optimization play in Mobile SEO?
A5: Mobile keyword optimization involves researching and selecting keywords that are relevant to mobile users' search intent. These keywords are then strategically incorporated into content, headings, and meta descriptions. By understanding the specific keywords mobile users use, websites can increase their visibility in mobile search results.
Q6: How can I ensure a user-friendly mobile design?
A6: Designing for mobile users involves creating a streamlined navigation menu that is easy to use with one hand, placing interactive elements within reach of the thumb, and optimizing visual content for both aesthetics and performance. A responsive and visually appealing design ensures a positive user experience and can contribute to better search engine rankings.
Q7: What is structured data markup, and why is it important for Mobile SEO?
A7: Structured data markup involves adding additional information to your website's code to help search engines understand the content better. This can lead to rich snippets in search results, which enhance the visibility and click-through rates of your pages. By using structured data, you make it easier for search engines to interpret your content and display it more prominently.
Q8: How does mobile-first indexing impact website ranking?
A8: Mobile-first indexing means that Google predominantly uses the mobile version of a website's content for indexing and ranking. Websites with a well-optimized mobile version, fast loading times, and excellent user experience on mobile devices are more likely to rank higher in search results, both on mobile and desktop platforms.
Q9: Can I optimize my existing website for mobile SEO?
A9: Absolutely. You can optimize an existing website for mobile SEO by implementing responsive web design, improving page load times, optimizing visual content, and ensuring that the mobile version offers a seamless user experience. Conducting a mobile audit and addressing issues that hinder mobile-friendliness can significantly enhance your website's performance.
Q10: How can [Your Company Name] help me with Mobile SEO?
A10: At Finest SEO Agency, we specialize in crafting comprehensive Mobile SEO strategies tailored to your unique needs. Our expertise includes responsive web design, mobile keyword optimization, technical optimization, and user experience enhancement. By collaborating with us, you'll unlock the potential of Mobile SEO and position your website for higher search engine rankings and increased user engagement.

Take the First Step Today
Contact Us | Explore Our Services | Follow Us on LinkedIn
Related Posts