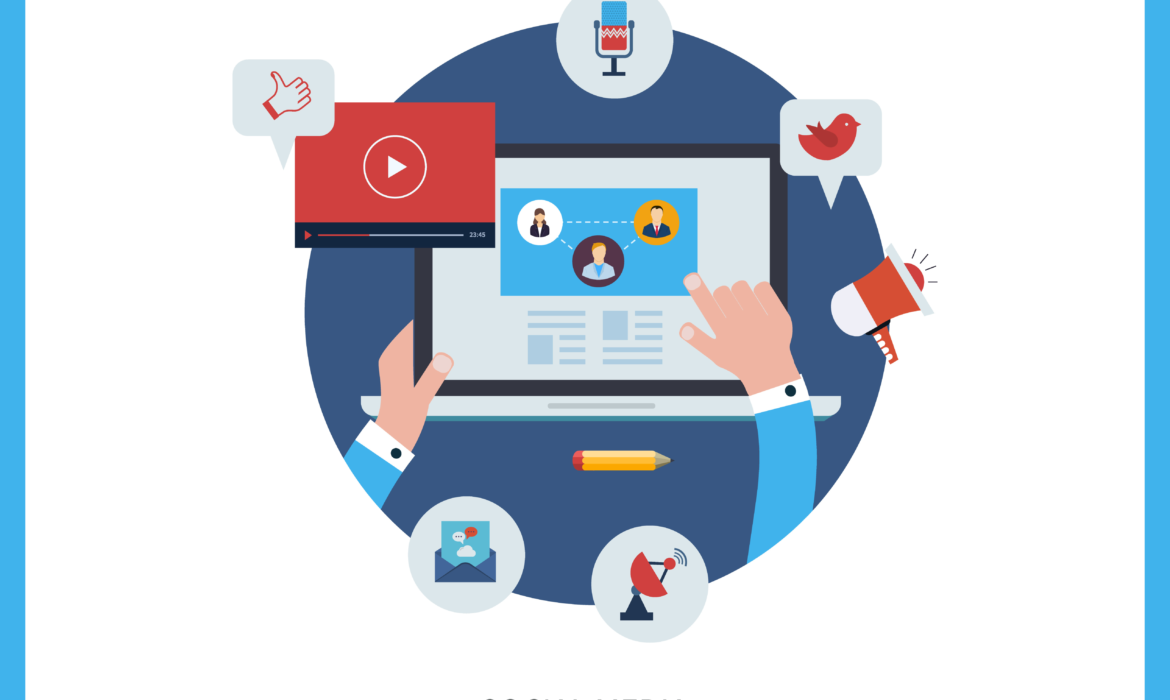 Achieving top results on Google and other search engines is the holy grail for companies and websites, and this is abundantly obvious in the ever-changing world of search engine optimisation (SEO). While there are many variables that affect search engine results, social signals have become increasingly important and prominent in recent years. In this thorough article, we examine the complex relationship between social signals and SEO results, illuminating how using social media's influence might help your website rank higher than its rivals.

Understanding the Basics: What Are Social Signals?
It's important to understand social signals as a concept before exploring how they affect SEO. The measures and indicators known as "social signals" show a website's influence and visibility across numerous social media platforms. These signals cover a broad variety of actions, such as sharing, liking, commenting, and general interaction with material on websites like Facebook, Twitter, Instagram, and LinkedIn.
Also Check Mobile SEO
Why Social Signals Matter in SEO
Enhancing Online Visibility
An important factor in increasing a website's internet visibility is social signals. When assessing a website's search engine ranking, search engines like Google take into account the popularity and engagement levels of that website on social media. Websites with a large social media following typically appear higher in search results.
Building Credibility and Trust
Credibility and trust are crucial in the digital age. Positive comments and interaction with your material on social media send a strong message to users and search engines that your website is a trustworthy and authoritative source of information. Your SEO rankings may be dramatically raised as a result.
Amplifying Content Reach
Platforms on social media serve as amplifiers for your message. Users can reach a wider audience by sharing your articles, blog posts, or items on their social media sites. Higher search engine rankings and more organic visitors may result from this enhanced exposure.

Influencing Click-Through Rates (CTR)
Click-through rates (CTR) are a critical factor in SEO. Websites that garner high CTRs are often rewarded with improved rankings. Engaging and enticing social media posts can lead to higher CTRs, as they pique the interest of users and encourage them to click through to your website.
The Social Signals-SEO Connection
Now that we've established the significance of social signals in the realm of SEO, it's essential to understand how these signals impact search engine rankings.
Content Virality
On social media, highly shareable and captivating material frequently goes viral. An increase in social signals occurs when your material becomes popular and goes viral. As a result, search engine algorithms become interested in your material, indicating that it is pertinent and worthwhile for readers. Your website has a higher chance of rising in the search engine results as a result.
Quality Backlinks
The use of social media can help you get high-quality backlinks. It frequently results in inbound connections to your website when reputable websites and influencers post your material on their social media channels. These backlinks considerably improve the SEO profile of your website, improving your ranks.

User Engagement Metrics
User engagement indicators are becoming more and more important in search engine ranking algorithms. High levels of user interaction are only one example of a social indicator that shows how well your material is connecting with your audience. As search engines strive to produce material that visitors find valuable, this has a favourable effect on your website's SEO rankings.
The Synergy of Social Media and SEO
Social networking and SEO work in unison in the modern digital environment. Take into account the following tactics to make the most of this connection:
Create Shareable Content: Craft content that resonates with your target audience and encourages sharing. Engaging visuals, informative infographics, and compelling articles are more likely to go viral.
Leverage Influencer Marketing: Collaborate with influencers in your niche to promote your content. Their endorsements can amplify your reach and generate valuable social signals.
Consistent Social Media Presence: Maintain an active and consistent presence on social media platforms. Regularly update your profiles with fresh content and engage with your audience.
Monitor and Analyze Metrics: Track your social signals and SEO performance using analytics tools. Adjust your strategies based on data-driven insights.

Measuring Social Signals
To gauge the impact of social signals on your website's SEO performance, it's crucial to monitor and measure these signals consistently. Here are some key metrics to keep an eye on:
1. Likes and Shares: The number of likes and shares your social media posts receive provides insights into your content's appeal and virality. High levels of engagement in the form of likes and shares are strong indicators of a positive social signal.
2. Comments and Conversations: Meaningful conversations and comments on your social media posts demonstrate that your content is sparking discussions and engagement. This not only enhances your social signals but also signifies content relevance.
3. Follower Growth: The growth of your social media followers is another crucial metric. A growing follower base indicates an expanding audience that is more likely to engage with and share your content.
4. Click-Through Rates (CTR): Analyze the CTR from your social media posts to your website. A high CTR signifies that your content is not only engaging on social media but also compelling enough to drive traffic to your site.
5. Backlinks from Social Platforms: Keep track of backlinks originating from social media platforms. These links can contribute significantly to your website's SEO authority.

Optimizing for Social Signals
Now that you understand the importance of social signals and how to measure them, let's delve into some strategies to optimize your website's social media presence for maximum SEO impact:
1. Keyword-Rich Social Profiles: Ensure that your social media profiles are well-optimized with relevant keywords. This can enhance your visibility on both social media and search engines.
2. Shareable Content Strategy: Develop a content strategy that focuses on creating shareable content. This includes informative blog posts, visually appealing infographics, engaging videos, and thought-provoking images.
3. Consistent Posting Schedule: Maintain a consistent posting schedule on your social media platforms. Regular updates keep your audience engaged and signal to search engines that your content is fresh and relevant.
4. Engage with Your Audience: Actively engage with your followers by responding to comments and messages promptly. This fosters a sense of community and encourages more interaction.
5. Leverage Hashtags: Utilize relevant hashtags in your social media posts to increase discoverability. Research popular and trending hashtags in your niche.
6. Cross-Promotion: Promote your social media profiles on your website and vice versa. Cross-promotion can lead to more followers and increased social signals.


The Long-Term Benefits
Even though there is a clear connection between social signals and SEO results, it's crucial to understand that developing a significant social media following and optimising for social signals requires a long-term approach. Results might not show up right away, but over time, the cumulative effect on your website's SEO could be very significant.
Final Thoughts
Being innovative is crucial in the cutthroat world of online marketing. Your website can gain the edge it needs to rank higher than rival sites and attract a larger audience by embracing the synergy between social media and SEO. You may use the strength of social signals to improve your SEO results by continuously producing shareable content, interacting with your audience, and keeping an eye on key performance indicators. Always keep in mind that adaptation and a strategic approach are essential for long-term success in the digital world.
Remember that SEO is a continuous process, so being up to date with market trends and algorithm changes is crucial. Your SEO and social media tactics should adapt as search engines do. You'll be in a good position to secure and retain top search engine rankings in the fiercely competitive online environment if you continue to be dedicated to excellence in both areas.

Take the First Step Today
Contact Us | Explore Our Services | Follow Us on LinkedIn
Related Posts