In the ever-evolving digital landscape, podcasting has emerged as a powerful medium for sharing knowledge, stories, and entertainment. However, simply creating remarkable audio content isn't enough; you need to ensure that your podcast episodes and related materials are discoverable by your target audience. This comprehensive guide delves into the strategies and techniques that will help you outrank competitors and secure the top spot on Google's search results. Let's explore how to optimize podcast SEO effectively.

1. Keyword Research and Integration
Choosing the Right Keywords: Your journey to higher Google rankings begins with meticulous keyword research. Identify relevant keywords that align with your podcast content. Tools like Google Keyword Planner and SEMrush can provide valuable insights into keyword popularity and competition.
Also Check Boosting Domain Authority and Dominating Search Rankings 2023
Long-Tail Keywords: While broad keywords have their place, long-tail keywords can be more effective in attracting a specific audience. These phrases are often less competitive and more likely to convert. Incorporate long-tail keywords naturally into your podcast titles, descriptions, and show notes.
2. High-Quality Podcast Show Notes
Detailed Show Notes: Crafting detailed show notes is a crucial step in optimizing podcast SEO. Include a comprehensive summary of each episode, covering key points, guest information, and any resources mentioned. This not only aids SEO but also enhances the user experience.
Transcriptions: Providing transcriptions of your podcast episodes can significantly boost your search engine rankings. Search engines can index the content within transcriptions, making it easier for users to find your podcast when searching for specific topics or keywords.
3. Optimize Podcast Titles and Descriptions
Compelling Titles: Your podcast episode titles should be captivating and descriptive. Use keywords naturally within titles while ensuring they accurately represent the content. Engaging titles can increase click-through rates and improve SEO.
Keyword-Rich Descriptions: The episode description is your opportunity to provide additional context. Craft keyword-rich, informative descriptions that entice users to listen. Avoid keyword stuffing, as this can have a negative impact on your rankings.
4. Consistent Content Schedule
Regular Updates: Search engines favor websites with fresh content. Maintain a consistent podcast release schedule to keep your audience engaged and attract new listeners. Regular updates signal to search engines that your podcast is active and relevant.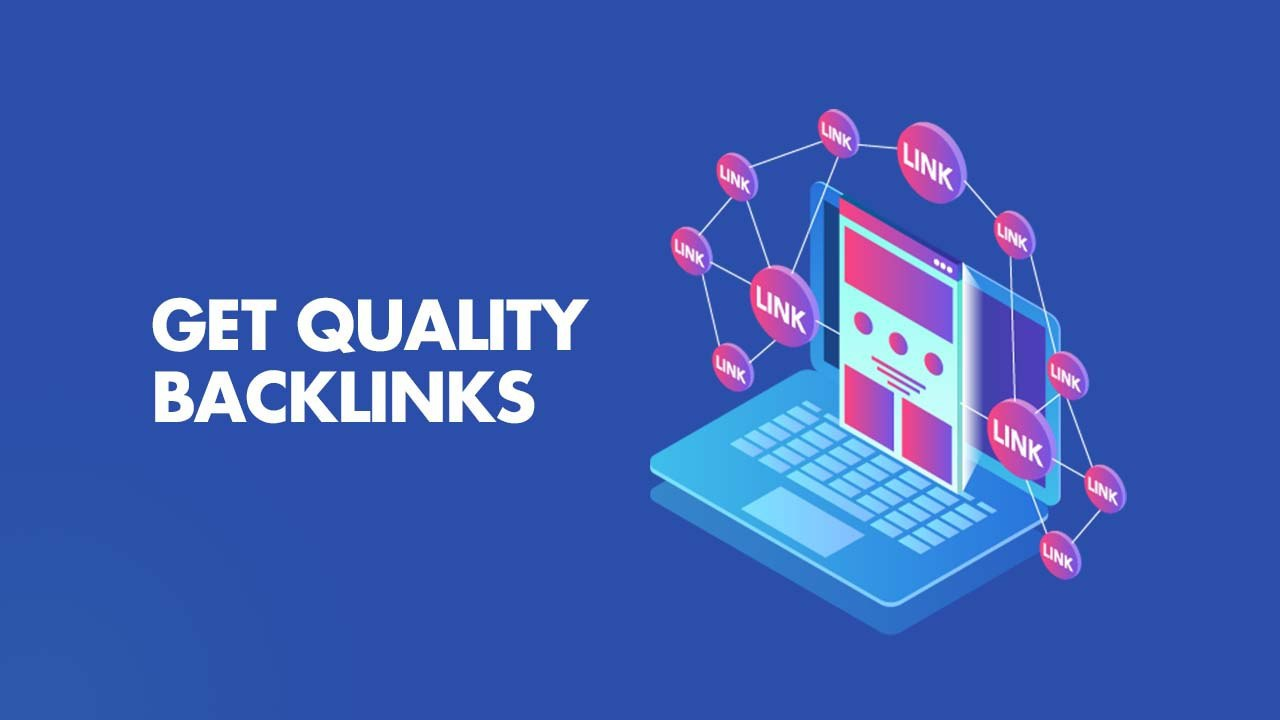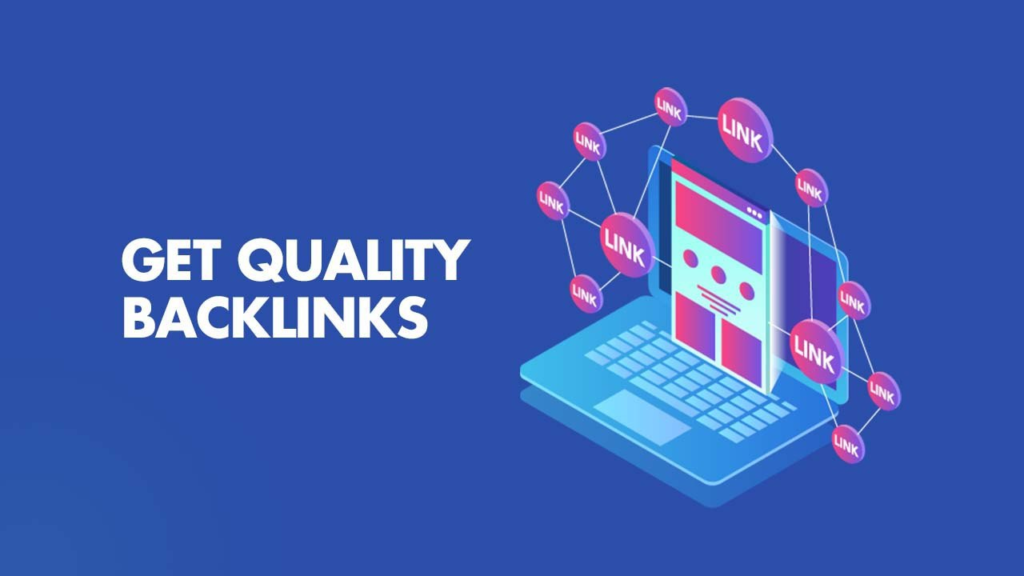 5. Quality Backlinks
Backlink Building: Building high-quality backlinks to your podcast website can significantly improve your SEO. Collaborate with other podcasters, bloggers, and industry influencers to secure backlinks. These endorsements enhance your website's authority in the eyes of search engines.
6. Mobile Optimization
Mobile-Friendly Design: Ensure that your podcast website is mobile-friendly. Google prioritizes mobile-friendly websites in its search results. A responsive design improves user experience and can lead to higher rankings.
7. User Engagement and Reviews
Encourage Reviews: Positive user reviews and ratings can influence search engine rankings. Encourage your listeners to leave reviews on platforms like Apple Podcasts and Google Podcasts. Respond to reviews to build a loyal community around your podcast.
8. Performance Metrics
Analytics and Monitoring: Regularly monitor the performance of your podcast episodes using analytics tools. Identify which keywords are driving traffic, track user engagement, and adjust your strategy accordingly. This data-driven approach ensures continual improvement.
Conclusion
Mastering podcast SEO is an ongoing process that requires dedication and adaptability. By consistently implementing these advanced strategies, you'll not only outrank your competitors but also build a strong online presence and a loyal listener base. Keep monitoring your performance, staying updated on SEO trends, and refining your approach, and your podcast will continue to rise in Google's search rankings. Happy podcasting

Here are some frequently asked questions (FAQs) regarding podcast SEO optimization:
1. What is podcast SEO, and why is it important?
Podcast SEO refers to the strategies and techniques used to optimize a podcast's online visibility and ranking in search engine results. It is essential because it helps podcasters attract a larger audience, increase discoverability, and outperform competitors in search rankings. Effective podcast SEO can lead to more listeners, improved brand visibility, and greater engagement.
2. How do I conduct keyword research for my podcast?
To conduct keyword research for your podcast:
Use Keyword Research Tools: Tools like Google Keyword Planner, SEMrush, and Ahrefs can help you identify relevant keywords related to your podcast niche.
Analyze Competitors: Study your competitors' podcasts and websites to identify the keywords they are targeting. This can provide insights into potential keywords for your content.
Consider Long-Tail Keywords: Long-tail keywords are specific phrases that are less competitive. Incorporate these into your podcast titles, descriptions, and show notes.
3. What are show notes, and why are they important for podcast SEO?
Show notes are detailed written summaries of your podcast episodes. They provide additional context, highlight key points, and include relevant links. Show notes are crucial for podcast SEO because they make your content more searchable and provide a rich source of information for both search engines and listeners.
4. How can I optimize podcast titles and descriptions for SEO?
To optimize podcast titles and descriptions for SEO:
Include Keywords: Incorporate relevant keywords naturally into your titles and descriptions.
Write Compelling Titles: Craft engaging and descriptive titles that accurately represent your content.
Avoid Keyword Stuffing: While using keywords is essential, avoid overloading your titles and descriptions with keywords, as this can harm your SEO.
5. How can I build quality backlinks for my podcast website?
To build quality backlinks for your podcast website:
Collaborate with Others: Partner with other podcasters and influencers in your niche for guest appearances or collaborations. Ensure they link back to your website.
Guest Blogging: Write guest blog posts for websites in your industry and include links to your podcast episodes within the content.
Shareable Content: Create compelling and shareable podcast episodes that encourage listeners to link to your content on their websites or social media.
6. What role does mobile optimization play in podcast SEO?
Mobile optimization is crucial because an increasing number of users access podcasts on mobile devices. A mobile-friendly website design ensures that your content displays correctly on smartphones and tablets, leading to a better user experience. Google also favors mobile-friendly websites in its search rankings.
7. How can I encourage user engagement and reviews for my podcast?
To encourage user engagement and reviews:
Engage on Social Media: Actively engage with your audience on social media platforms and create a sense of community around your podcast.
Ask for Reviews: Encourage your listeners to leave reviews and ratings on podcast platforms like Apple Podcasts and Google Podcasts.
Respond to Feedback: Respond to listener comments and reviews, showing that you value their input and opinions.
8. What metrics should I monitor to track the success of my podcast SEO efforts?
To track the success of your podcast SEO efforts, monitor the following metrics:
Traffic: Track the volume of traffic to your podcast website.
Keyword Rankings: Monitor your rankings for target keywords on search engine results pages.
Engagement: Measure user engagement metrics, such as time spent on your site and bounce rates.
Backlinks: Keep an eye on the number and quality of backlinks to your website.
Conversion Rates: Monitor conversion rates to understand how your podcast contributes to your overall goals, such as newsletter sign-ups or product sales.

These FAQs provide valuable insights into podcast SEO and how you can optimize your podcast for better search engine rankings and audience reach.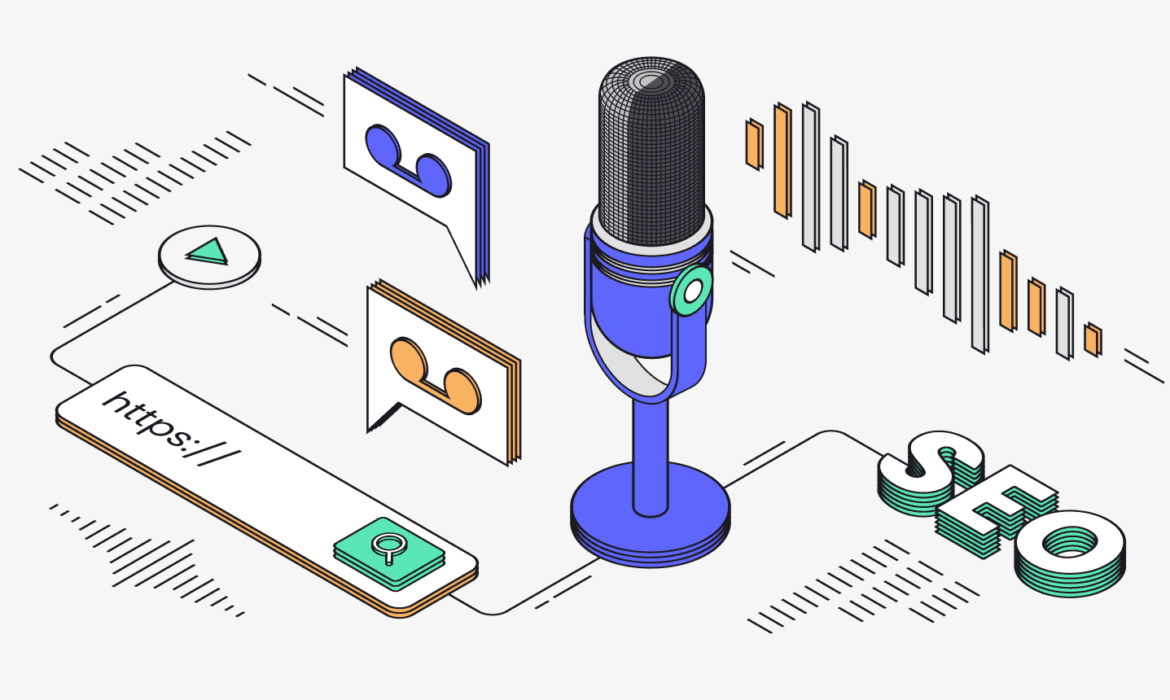 Introduction
In this comprehensive guide, we will delve into the intricacies of Podcast SEO and how you can optimize your podcast content to outrank competitors and achieve higher visibility on Google. As podcasting continues to gain popularity, it is crucial to ensure your podcast episodes stand out in search engine results, drawing more listeners and establishing your authority in the niche. Our team of SEO experts has meticulously crafted this guide to help you step up your podcast SEO game and dominate the search rankings.

Understanding Podcast SEO
Podcast SEO is the art of optimizing your podcast content and related web pages to rank higher on search engines like Google. Just like traditional SEO, podcast SEO involves a set of strategies to improve the discoverability and visibility of your podcast episodes to your target audience.
Also Check The Importance of Building a Brand's Online Authority 2023
Keyword Research and Selection
At the heart of effective podcast SEO lies comprehensive keyword research. Identifying the right keywords is essential to ensure your podcast episodes align with the search queries of your potential listeners. Utilize keyword research tools to find relevant, high-traffic keywords that resonate with your podcast's theme.
High-Quality Content Creation
Quality content is paramount to outrank competitors. Craft compelling, informative, and engaging podcast episodes that cater to your audience's needs. Aim to provide unique insights, valuable information, and entertaining content that keeps your listeners coming back for more.
Episode Titles and Descriptions
Optimize your episode titles and descriptions with strategically placed keywords. Ensure they accurately represent the episode's content while enticing listeners to click and tune in. Avoid keyword stuffing and maintain a natural flow in your text.
Podcast Website Optimization
Your podcast website plays a crucial role in podcast SEO. Optimize your website by ensuring it is mobile-friendly, loads quickly, and features relevant metadata. Consider creating a separate page for each episode with a transcript, show notes, and relevant links.
Backlinks and Promotion
Earning high-quality backlinks from reputable sources can significantly boost your podcast's SEO. Collaborate with other podcasters, influencers, and industry experts to gain exposure and improve your search rankings. Promote your podcast across various channels, including social media, newsletters, and online communities.
Leveraging Transcripts for SEO Advantage
Including accurate transcripts for your podcast episodes provides numerous SEO benefits. Transcripts not only enhance accessibility for hearing-impaired audiences but also allow search engines to index your content more effectively. When creating transcripts, be sure to incorporate relevant keywords naturally and organize the text for easy readability.
The Power of Show Notes
Show notes are a valuable asset for podcast SEO. Craft detailed show notes that summarize the episode's key points, include timestamps, and relevant links. Show notes offer a quick overview for potential listeners and entice them to engage with your content, positively impacting your SEO efforts.
Engaging with Your Audience
Interacting with your podcast audience is essential for building a loyal community and improving SEO. Encourage feedback, respond to comments, and incorporate listener suggestions into future episodes. Engaged listeners are more likely to share your content and recommend it to others, enhancing your online visibility.
Monitoring and Analytics
Constantly monitor your podcast's performance using analytics tools. Track the number of downloads, listener demographics, and episode performance. Analyzing this data helps you identify trends, understand listener preferences, and refine your content strategy for better SEO outcomes.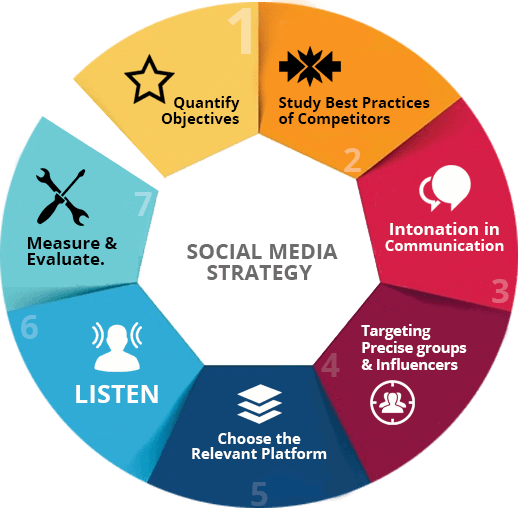 Creating a Social Media Strategy
Developing a well-thought-out social media strategy is crucial for promoting your podcast effectively. Start by identifying the most relevant social media platforms for your target audience. While platforms like Facebook, Twitter, and Instagram are popular choices, consider exploring niche-specific platforms that cater to your podcast's theme.
Tailoring Content for Each Platform
Each social media platform has its unique characteristics and audience preferences. Tailor your content to fit the style and format of each platform while maintaining consistency with your podcast's branding. For instance:
On Twitter: Craft concise and engaging tweets that highlight key points from your episodes, accompanied by eye-catching images or GIFs.
On Instagram: Share visually appealing images or short video snippets from your podcast, complemented by compelling captions and relevant hashtags.
On Facebook: Utilize longer-form posts to provide in-depth insights and discussions related to your podcast episodes, encouraging audience engagement through comments and shares.
Encouraging Social Sharing
Encourage your podcast listeners to share episodes on their social media profiles. Implement easily accessible social sharing buttons on your podcast website and within your show notes. When listeners share your content, it not only widens your reach but also signals search engines that your podcast is valuable and relevant, potentially boosting your search rankings.
Building a Community
Social media is an excellent platform for building a dedicated community around your podcast. Engage with your followers by responding to comments, messages, and mentions. Foster discussions, pose thought-provoking questions, and create polls to actively involve your audience in your podcast journey.

Organizing Live Q&A Sessions
Organizing live Q&A sessions on platforms like Facebook Live, YouTube Live, or Instagram Live can be an effective way to interact directly with your audience. Addressing their queries, sharing behind-the-scenes insights, and featuring special guests during these sessions can boost engagement and encourage viewers to tune in to your podcast regularly.
Harnessing the Power of Hashtags
Hashtags are powerful tools to categorize and discover content on social media. Conduct hashtag research to find relevant and trending hashtags related to your podcast's niche. Integrate these hashtags into your social media posts to increase discoverability and join relevant conversations within your industry.
Cross-Promotion with Influencers
Collaborating with influencers and other podcasters in your niche can expose your podcast to a broader audience. Seek out influencers who share similar interests with your podcast and propose cross-promotion opportunities. Guest appearances on each other's podcasts or featuring influencer endorsements can amplify your reach and bolster your SEO efforts.
Analyzing Social Media Metrics
Monitoring social media metrics is vital to understand the effectiveness of your social media strategy. Use analytics tools provided by social media platforms or third-party applications to track metrics such as post engagement, audience demographics, and follower growth.
Conclusion
Integrating social media into your podcast SEO strategy can be a game-changer. By creating a strong social media presence, encouraging social sharing, building an engaged community, and collaborating with influencers, you can propel your podcast's SEO to new heights and outrank competitors in search engine results. Embrace the power of social media, and watch your podcast soar to success on Google and beyond!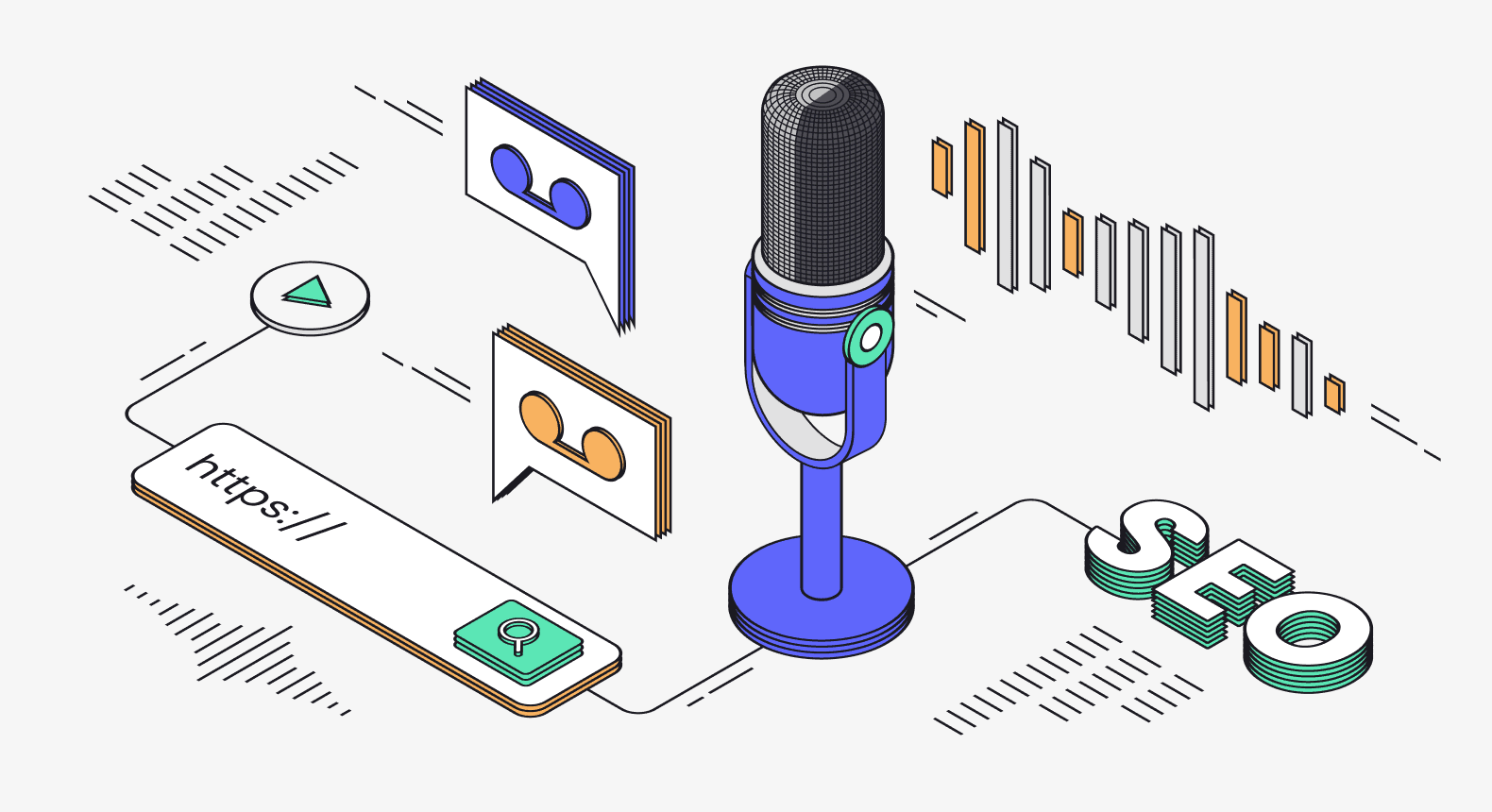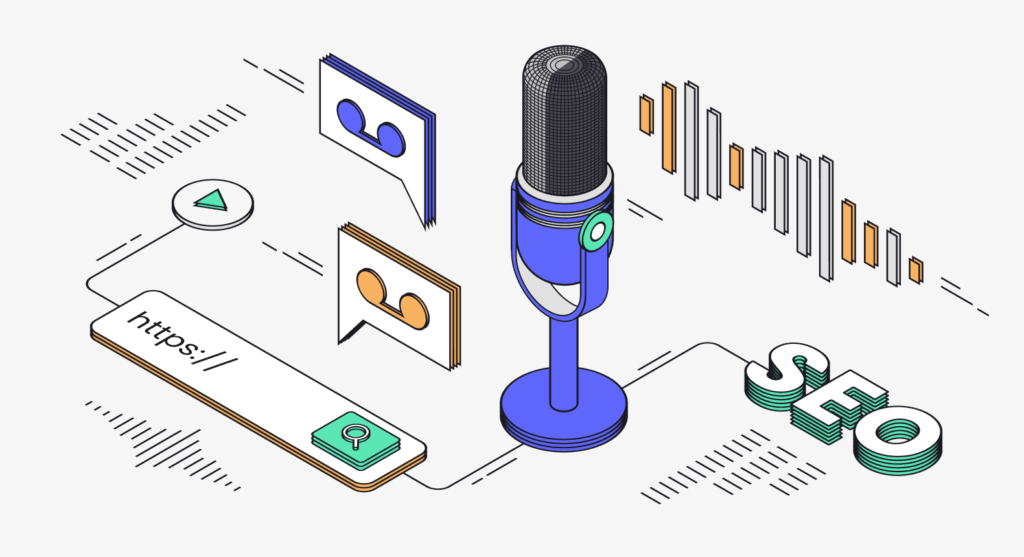 Frequently Asked Questions (FAQ) about Podcast SEO
1. What is Podcast SEO?
Podcast SEO refers to the process of optimizing your podcast content and related web pages to improve its visibility and ranking on search engine results pages (SERPs). By implementing SEO strategies, podcasters aim to attract more listeners and establish their authority within their niche.
2. Why is Podcast SEO important?
Podcast SEO is essential for gaining organic traffic and attracting new listeners to your podcast. A higher ranking on search engines like Google can lead to increased discoverability, more downloads, and a broader audience reach.
3. How can I conduct keyword research for my podcast?
Keyword research involves identifying relevant and high-traffic keywords that align with your podcast's theme. Utilize keyword research tools like Google Keyword Planner, Ubersuggest, or SEMrush to find popular and relevant keywords that your target audience is searching for.
4. Should I use keywords in my episode titles and descriptions?
Yes, incorporating keywords in your episode titles and descriptions is crucial for SEO. It helps search engines understand the content of your episodes and increases the chances of your podcast appearing in relevant search queries.
5. What are show notes, and why are they important for Podcast SEO?
Show notes are detailed summaries of your podcast episodes that include timestamps, key points, and relevant links. Show notes provide valuable content for both listeners and search engines, enhancing your podcast's SEO and improving user experience.
6. How can social media help with Podcast SEO?
Social media plays a significant role in promoting your podcast and boosting its SEO. By sharing your episodes on social media platforms, encouraging social sharing, and building an engaged community, you can increase your podcast's visibility and gain valuable backlinks.
7. What is link building, and how does it impact Podcast SEO?
Link building involves acquiring backlinks from other reputable websites to your podcast content. High-quality backlinks signal search engines about the authority and relevance of your podcast, leading to improved rankings and outranking competitors.
8. Are there any unethical link-building practices to avoid?
Yes, it is essential to avoid unethical link-building practices like buying backlinks, participating in link schemes, or engaging in spammy practices. Such practices can lead to penalties from search engines and harm your podcast's SEO.
9. How can I collaborate with influencers for link building?
Collaborating with influencers or industry experts can be beneficial for link building. By featuring them as guests on your podcast or co-creating episodes, they may link to your podcast from their websites or social media, contributing to valuable backlinks.
10. Is podcasting transcript important for SEO?
Yes, providing transcripts for your podcast episodes is essential for SEO. Transcripts improve accessibility for all users, including the hearing-impaired, and allow search engines to index your content more effectively, leading to better rankings.
11. How can I monitor my podcast's SEO performance?
You can monitor your podcast's SEO performance using various SEO tools and analytics platforms. Keep track of your podcast's rankings, website traffic, backlinks, and audience engagement to understand the effectiveness of your SEO strategies.
12. Is podcast SEO an ongoing process?
Yes, podcast SEO is an ongoing process. Search engine algorithms change frequently, and new competitors may emerge within your niche. Staying updated with the latest SEO trends and continuously optimizing your content is essential for maintaining and improving your search rankings.