Introduction: The SEO Landscape in Financial Services
The financial services industry is distinguished by fierce rivalry, complex rules, and a constantly changing digital environment. Search engine optimisation is essential if you want to succeed in this field. Here, we'll explore the essential tactics that will set you apart from the competitors.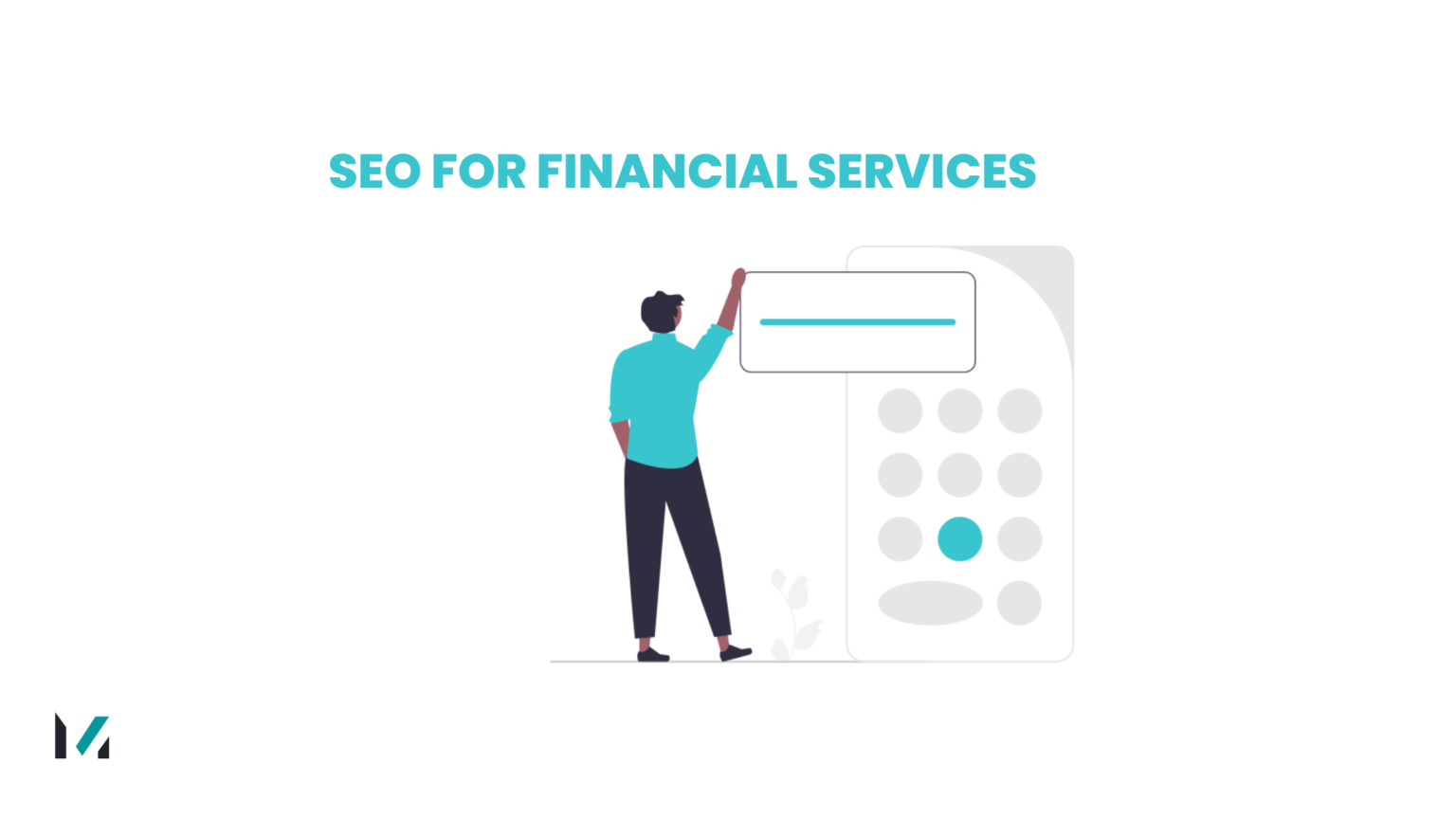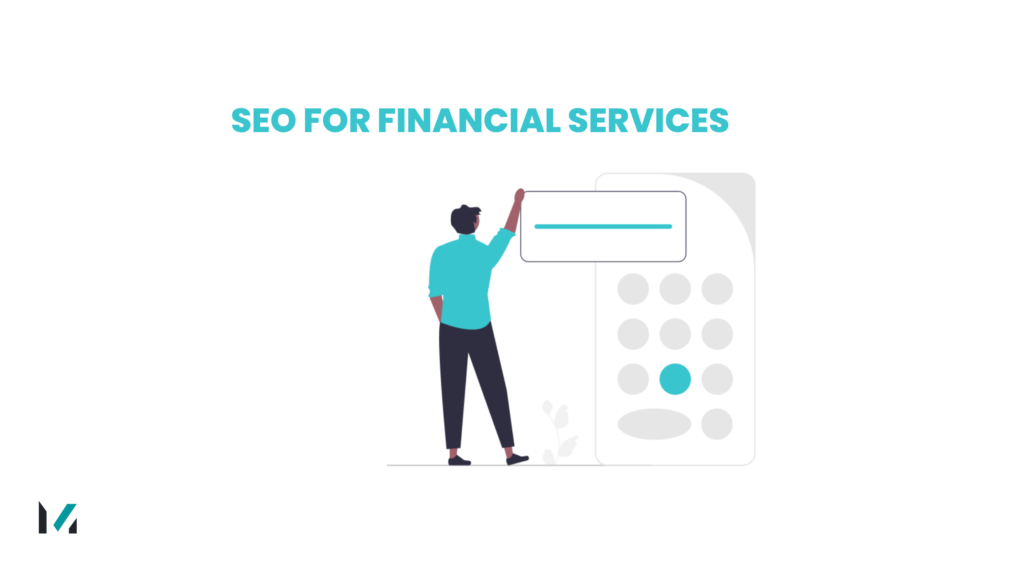 Keyword Research: The Foundation of Financial SEO
Thorough keyword research is the foundation of effective SEO strategies. Your content will resonate with your target audience if you choose the appropriate keywords. Start by becoming familiar with the precise search terms used by potential clients, such as "investment strategies," "retirement planning," or "tax optimisation."
Also Check Repurposing Content: The Ultimate Guide to Boosting Your Online Presence 2023
Competitor Analysis: Gaining an Edge
You must first comprehend your rivals in order to outperform them. Find out the SEO tactics used by the top financial services websites by analysing them. Identify any content, backlink, or on-page optimisation deficiencies. By using this data, you can create a superior SEO strategy that is based on your own skills.
On-Page Optimization: The Power of Precision
For SEO to be successful, your website's on-page components must be optimised. Make sure your header tags, meta descriptions, and title tags are user-intent-aligned and keyword-rich. Create audience-specific content that is interesting, educational, and free of errors.
Content Creation: Quality Over Quantity
The basis of SEO is top-notch content. Create in-depth, authoritative articles that cover common financial issues and offer workable solutions. To increase user engagement, incorporate multimedia components like infographics, films, and charts.
Link Building: Building Trust and Authority
Earning backlinks from reputable sources is a definitive way to signal trustworthiness to search engines. Focus on outreach campaigns to secure backlinks from influential financial blogs, news outlets, and industry associations. Guest posting and collaboration can also expand your link profile.
Tracking and Monitoring: Continuous Improvement
SEO is an ongoing process. Regularly monitor your website's performance using tools like Google Analytics and Google Search Console. Track keyword rankings, organic traffic, and conversion rates. Adjust your strategy based on data-driven insights to maintain your competitive edge.

Technical SEO: The Backbone of Success
Technical SEO is the invisible force that keeps your website running smoothly and contributes significantly to your search engine rankings. Pay meticulous attention to the following technical aspects:
Website Speed Optimization
Ensure that your website loads quickly on both desktop and mobile devices. Slow-loading pages can deter users and negatively impact your search rankings. Compress images, leverage browser caching, and minimize server response times to enhance your site's speed.
Mobile Optimization
As an increasing number of users access the internet via mobile devices, a mobile-responsive website is crucial. Google prioritizes mobile-friendly websites in its rankings, so make sure your design is responsive and provides an excellent user experience on smartphones and tablets.
SSL Encryption
Secure your website with SSL encryption (https://). Google considers secure websites more trustworthy, which can positively affect your rankings. In addition to security, this provides a better experience for your visitors.
Structured Data Markup
Implement structured data markup (Schema.org) to enhance the appearance of your search engine results. This can include rich snippets, star ratings, and other information that makes your listings more appealing to users.
User Experience: The Ultimate Decider
A superior user experience not only improves your website's conversion rates but also influences search rankings. Google takes into account various user engagement metrics, including:
Bounce Rate
Lower your bounce rate by providing engaging, informative content that keeps users on your site. Ensure your pages load quickly and are easy to navigate.
Dwell Time
Encourage users to spend more time on your website by creating in-depth content, utilizing multimedia, and interlinking related articles.
Mobile Usability
Continuously test your website's mobile usability to maintain a seamless experience across all devices. Address any issues promptly to avoid penalties from Google.

Local SEO: Targeting Your Audience
If you provide financial services in specific geographic areas, local SEO can significantly impact your search rankings. Optimize your website for local searches by:
Google My Business
Claim and optimize your Google My Business listing. Ensure your contact information, hours of operation, and services are up-to-date.
Local Citations
Consistency is key when it comes to your business's name, address, and phone number (NAP) across the web. Ensure accuracy in local directories, listings, and social media profiles.
Customer Reviews
Encourage satisfied clients to leave positive reviews on platforms like Google, Yelp, and Facebook. Reviews can enhance your credibility and visibility in local search results.
Content Refresh: Staying Relevant
Regularly update and refresh your existing content to reflect the latest trends, regulations, and industry developments. Google rewards fresh and relevant content with higher rankings.
Conclusion: Your Path to SEO Dominance
Outranking the competition in the financial services industry requires a relentless commitment to SEO excellence. By mastering technical SEO, prioritizing user experience, optimizing for local search, and keeping your content up-to-date, you're poised for SEO dominance.
As you implement these advanced strategies, remember that patience is key. SEO is an investment that pays off over time, and consistent effort will eventually propel your website to the top of the search results, outranking your competitors and establishing your authority in the world of financial services.
Here are some frequently asked questions (FAQs) related to financial services SEO:
Q1: What is financial services SEO, and why is it important?
A1: Financial services SEO refers to the practice of optimizing a website to improve its visibility on search engines like Google. It's crucial for financial firms because it helps attract potential clients who are actively searching for financial advice, services, or information online. A higher search ranking increases the chances of acquiring qualified leads and growing your business.
Q2: How can I conduct effective keyword research for financial services SEO?
A2: Start by identifying relevant keywords related to your financial niche, such as investment, retirement, insurance, etc. Use keyword research tools to find high-volume and low-competition keywords. Ensure that your selected keywords align with user intent and the topics you want to cover on your website.
Q3: What are some on-page SEO best practices for financial services websites?
A3: On-page SEO involves optimizing elements within your website. Ensure that your title tags, meta descriptions, and header tags contain target keywords. Create valuable, comprehensive content that addresses users' questions and concerns. Use multimedia elements like images, videos, and charts to enhance the user experience.
Q4: How can I build a strong backlink profile for my financial services website?
A4: Building backlinks is crucial for SEO. Focus on creating high-quality, informative content that other websites in your industry would want to link to. Reach out to relevant websites for guest posting opportunities or collaborations. Monitor your backlinks and disavow spammy or low-quality links.
Q5: What is technical SEO, and why is it important for financial websites?
A5: Technical SEO involves optimizing the technical aspects of your website to improve its performance and search engine visibility. This includes factors like site speed, mobile-friendliness, SSL encryption, structured data markup, and more. It's essential because it ensures that search engines can crawl and index your site effectively.
Q6: How can I improve my website's user experience (UX) for SEO purposes?
A6: To enhance UX, focus on fast loading times, mobile optimization, easy navigation, and high-quality content. Reduce bounce rates by providing engaging content and internal links. Ensure that your website is secure and follows best practices for accessibility and mobile responsiveness.
Q7: What role does local SEO play in financial services SEO?
A7: Local SEO is essential if you have physical locations or serve specific geographic areas. It helps you appear in local search results when potential clients are looking for financial services nearby. Claim and optimize your Google My Business listing, maintain consistent NAP information, and encourage customer reviews to improve your local rankings.
Q8: How often should I update my financial services website's content?
A8: Regularly updating and refreshing your content is essential. Aim to review and update your content at least quarterly to reflect industry changes, regulations, and market trends. Fresh, relevant content signals to search engines that your website is active and authoritative.
Q9: Is SEO a one-time effort, or an ongoing process?
A9: SEO is an ongoing process. Search engines continually update their algorithms, and your competitors are always vying for top positions. To maintain and improve your rankings, you must continuously monitor, adapt, and refine your SEO strategy.
Q10: How long does it take to see results from financial services SEO efforts?
A10: SEO results vary, but it typically takes several months to see significant improvements in search rankings. The timeline depends on factors such as competition, the quality of your SEO efforts, and the current state of your website. Patience and consistent optimization are key to achieving long-term success.