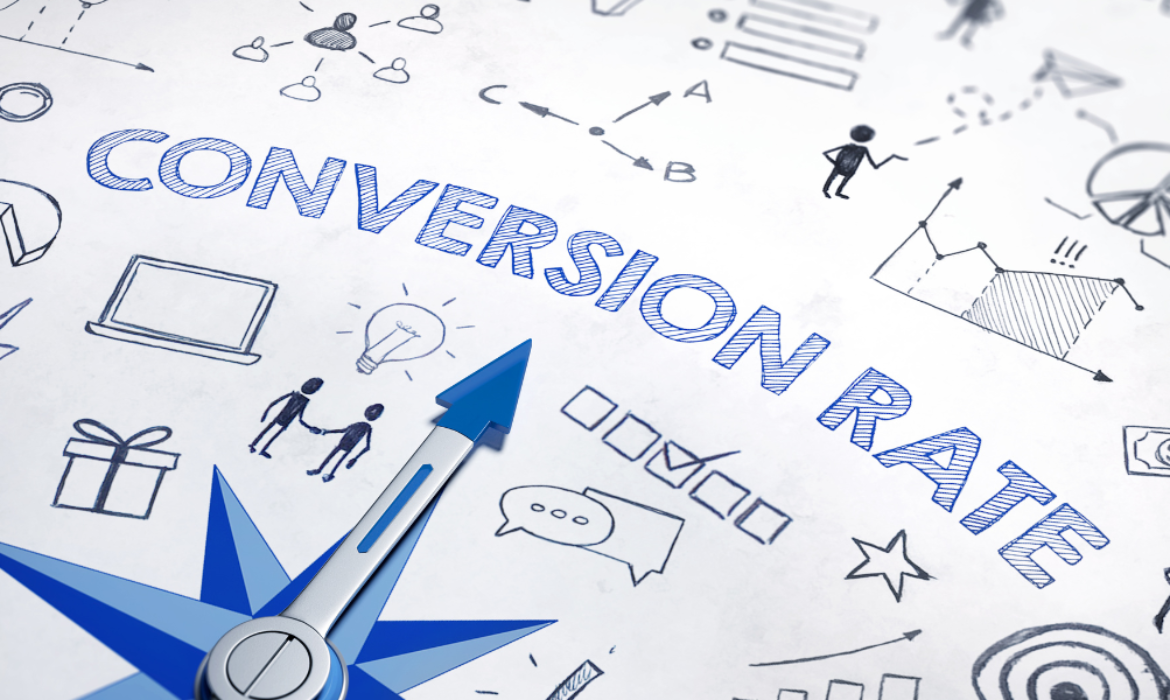 Introduction
In today's digital landscape, businesses strive not only to drive organic traffic to their websites but also to convert those visitors into valuable customers. This pursuit has led to the emergence of two crucial strategies: Search Engine Optimization (SEO) and Conversion Rate Optimization (CRO). While distinct in their objectives, these approaches work hand in hand, leveraging their individual strengths to maximize online success. In this article, we will delve into the symbiotic relationship between SEO and CRO, exploring how their combined efforts can propel your website to new heights.
Understanding SEO: Building the Foundation
Search Engine Optimization, or SEO, encompasses a set of practices aimed at improving a website's visibility and organic rankings on search engine results pages (SERPs). Achieving high rankings entails a comprehensive approach that involves both on-page and off-page optimization strategies.

Also Check The Benefits of Evergreen Content for SEO 2023

On-Page Optimization: Content is King
At the core of every successful SEO campaign lies exceptional content. By crafting engaging, informative, and keyword-rich content, you can establish your website as an authoritative source within your industry. When creating content, it is crucial to conduct thorough keyword research to identify the terms and phrases that your target audience is searching for. Integrating these keywords seamlessly into your content, headers, and meta tags can enhance your website's relevance and visibility to search engines.

Off-Page Optimization: Building Trust and Authority
In addition to on-page optimization, off-page factors play a significant role in determining search engine rankings. Off-page SEO revolves around building high-quality backlinks from authoritative websites, social media signals, and other external indicators of trust and credibility. The more reputable and relevant websites that link back to your content, the greater your website's chances of ranking well in search results. By strategically obtaining backlinks, you can boost your website's authority and improve its visibility in search engine rankings.
The Power of Conversion Rate Optimization (CRO)
While SEO focuses on driving traffic to your website, Conversion Rate Optimization (CRO) takes the baton, focusing on turning those visitors into active participants or customers. CRO involves implementing a variety of techniques to enhance user experience, remove barriers to conversion, and optimize the customer journey.

User Experience: Nurturing Engagement
To maximize conversions, it is essential to create a seamless user experience that keeps visitors engaged and encourages them to take the desired action. This can be achieved through intuitive website navigation, compelling calls-to-action (CTAs), and visually appealing design elements that instill trust and confidence in your brand. By understanding your target audience's needs and preferences, you can tailor your website's layout and content to foster positive user experiences that drive conversions.

Removing Conversion Barriers: Streamlining the Process
Conversion barriers can impede your website's ability to convert visitors into customers. Common barriers include lengthy forms, complex checkout processes, and a lack of clear value propositions. By identifying and removing these obstacles, you can streamline the conversion process, making it easier for visitors to convert. Implementing user-friendly forms, simplifying navigation, and providing transparent pricing and shipping information are just a few ways to optimize your website's conversion path and increase conversion rates.

Data-Driven Optimization: Iterative Improvements
CRO is not a one-time effort; it is an ongoing process of iterative improvements driven by data analysis. By leveraging analytical tools and conducting A/B testing, you can gain valuable insights into user behavior and preferences. These insights allow you to refine your website, test different design elements, and fine-tune your conversion funnels. By continuously monitoring and optimizing your website based on data-driven decisions, you can achieve significant increases in conversion rates over time.
The Synergy: Combining Forces for Success
While SEO and CRO serve distinct purposes, their combined efforts can generate remarkable results for your online presence. By aligning these strategies and leveraging their synergies, you can create a powerful digital marketing campaign that drives both traffic and conversions. Let's explore some key areas where SEO and CRO intersect, showcasing the mutually beneficial relationship between the two.

Keyword Optimization for Conversion-Focused Content
Keywords are a fundamental component of SEO, and their importance extends to CRO as well. By identifying keywords that have high search volume and align with your target audience's intent, you can optimize your content to attract relevant traffic. However, it's equally important to choose keywords that have conversion potential. These are keywords that indicate a user's readiness to take action or make a purchase. Incorporating these conversion-focused keywords into your content can attract visitors who are more likely to convert, thus increasing your conversion rates.

Compelling Meta Tags and Snippets
Meta tags and snippets are vital elements that influence both SEO and CRO. When your website appears on search engine results pages, the meta title and description play a crucial role in attracting clicks and enticing users to visit your site. By crafting compelling and relevant meta tags that highlight the value proposition of your content or products, you can increase click-through rates and drive qualified traffic. This optimization technique not only boosts your SEO efforts but also contributes to higher conversion rates by attracting users who are more likely to find value in your offerings.

Page Speed and User Experience
Page speed and user experience are two critical factors that impact both SEO rankings and conversion rates. Slow-loading websites frustrate visitors and increase bounce rates, leading to missed conversion opportunities. On the other hand, fast-loading, user-friendly websites create a positive experience, encourage visitors to stay longer, and increase the likelihood of conversions. Optimizing your website's page speed, improving mobile responsiveness, and ensuring intuitive navigation all contribute to a seamless user experience that not only pleases visitors but also improves your search engine rankings.



Trust and Authority: Essential for SEO and CRO
Building trust and authority are essential for both SEO and CRO success. From an SEO perspective, search engines value websites that are trusted and authoritative within their niche. By consistently producing high-quality content, earning backlinks from reputable sources, and engaging with your audience, you can enhance your website's trustworthiness and authority in the eyes of search engines. Similarly, from a CRO perspective, establishing trust and authority is crucial for building customer confidence in your brand. Incorporating trust signals such as customer reviews, testimonials, security badges, and industry affiliations can instill trust and encourage conversions.


Implementing a Comprehensive SEO and CRO Strategy
To outrank other websites and achieve optimal results, it is crucial to implement a comprehensive SEO and CRO strategy that covers various aspects of your website. Here are some actionable steps to consider:

1. Conduct In-Depth Keyword Research
Thorough keyword research forms the foundation of a successful SEO and CRO strategy. Identify relevant keywords and search phrases that align with your target audience's intent and have high search volume. By understanding the language your potential customers use, you can optimize your content to address their needs and capture their attention. Utilize keyword research tools, analyze competitor websites, and consider long-tail keywords to uncover untapped opportunities.

2. Create Compelling and Optimized Content
Crafting high-quality, engaging, and optimized content is paramount to outranking your competitors. Incorporate the identified keywords naturally throughout your content, including headings, subheadings, and body text. Focus on delivering comprehensive and valuable information that addresses your audience's pain points and provides solutions. Aim for readability, use clear and concise language, and consider incorporating visual elements, such as images or infographics, to enhance the overall user experience.

3. Optimize On-Page Elements
Optimizing your website's on-page elements is essential for both SEO and CRO. Pay attention to meta titles, meta descriptions, and URL structures. Ensure that they accurately reflect the content and include relevant keywords. Craft compelling meta descriptions that entice users to click on your link in search results. Additionally, optimize your headers (H1, H2, etc.) to provide a clear hierarchy and structure to your content, making it easier for users to navigate and understand.

4. Build High-Quality Backlinks
Earning high-quality backlinks from authoritative websites is a crucial aspect of SEO. Seek opportunities to collaborate with industry influencers, guest post on reputable blogs, or participate in relevant online communities. Quality backlinks not only enhance your website's visibility and authority in search engine rankings but also contribute to increased referral traffic, potentially leading to more conversions. Focus on building relationships and providing value to others in your industry to attract quality backlinks naturally.

5. Optimize User Experience and Conversion Paths
Enhancing user experience and optimizing conversion paths are vital for improving both SEO and CRO. Ensure your website is mobile-friendly, as a significant portion of web traffic comes from mobile devices. Streamline the navigation and ensure intuitive user interfaces that guide visitors toward desired actions. Optimize your website's loading speed to reduce bounce rates and improve user satisfaction. Incorporate clear and compelling calls-to-action (CTAs) that prompt visitors to take the desired action, whether it's making a purchase, signing up for a newsletter, or contacting your business.

6. Leverage Data Analysis and A/B Testing
Data analysis and A/B testing are powerful tools to refine your SEO and CRO strategies continually. Utilize analytics platforms to gain insights into user behavior, conversion rates, and website performance. Identify areas of improvement, such as high bounce rates or low conversion rates, and experiment with different approaches through A/B testing. Test variations of headlines, CTAs, layouts, or color schemes to determine what resonates best with your audience and drives optimal results.

7. Monitor and Adapt to Algorithm Updates
Search engine algorithms are constantly evolving, and staying informed about the latest updates is crucial for maintaining and improving your rankings. Stay up to date with industry publications, reputable SEO blogs, and search engine guidelines. Adapt your strategies as needed to ensure compliance with best practices and algorithm changes. Regularly monitor your website's performance, rankings, and conversions to identify any areas that require adjustments or further optimization


Conclusion
In the ever-evolving world of digital marketing, the relationship between SEO and CRO is symbiotic and invaluable. By understanding the intricacies of each strategy and harnessing their combined power, you can create a holistic approach that not only drives organic traffic but also maximizes conversions. From optimizing keywords and meta tags to enhancing user experience and building trust, every aspect of SEO and CRO intertwines to create a robust online presence that outranks competitors and drives meaningful business results.
Remember, SEO and CRO are ongoing processes that require continuous monitoring, analysis, and optimization. By staying informed about the latest industry trends and best practices, you can adapt your strategies to the ever-changing digital landscape and maintain a competitive edge. Embrace the synergy between SEO and CRO, and unlock the full potential of your online success.
Here are some pros and cons of implementing a comprehensive SEO and CRO strategy:



Pros:
Increased Organic Visibility: By implementing effective SEO practices, your website has the potential to achieve higher organic rankings, resulting in increased visibility and exposure to your target audience.
Higher Conversion Rates: Combining SEO and CRO techniques can lead to improved user experience, streamlined conversion paths, and optimized content, all of which contribute to higher conversion rates and a better return on investment (ROI).
Better User Experience: Both SEO and CRO focus on creating a seamless and user-friendly experience. By optimizing your website's performance, navigation, and content, you can enhance user satisfaction and engagement, leading to longer visit durations and increased brand loyalty.
Targeted Traffic: Effective keyword research and optimization help attract highly targeted traffic to your website. This means that visitors are more likely to be interested in your offerings, increasing the chances of conversions and generating qualified leads.
Continuous Improvement: SEO and CRO strategies rely on data analysis and iterative testing. This iterative approach allows you to continuously monitor and optimize your website, identifying areas for improvement and making data-driven decisions to enhance performance over time.

Cons:
Time-Consuming Process: Implementing a comprehensive SEO and CRO strategy requires time, effort, and ongoing dedication. Keyword research, content creation, optimization, and testing all take significant resources and continuous attention.
Competitive Landscape: Outranking other websites in highly competitive industries or for popular keywords can be challenging. It may require substantial resources and a long-term commitment to outrank established competitors.
Algorithm Changes: Search engine algorithms frequently evolve, and updates can impact your website's rankings. Staying up to date with algorithm changes and adjusting your strategy accordingly is essential to maintain and improve your positions.
Complexity and Learning Curve: SEO and CRO involve various techniques, tools, and best practices. The complexity of these strategies can present a learning curve for those new to the field. It may be necessary to invest time in understanding the intricacies or hire professionals to ensure effective implementation.
Balancing SEO and User Experience: Occasionally, there can be a tension between optimizing for search engines and providing the best user experience. Striking the right balance is crucial to ensure that your website ranks well while still delivering valuable and engaging content to visitors.

Understanding these pros and cons can help you make informed decisions and set realistic expectations when implementing an SEO and CRO strategy. By leveraging the strengths of both approaches and addressing the challenges, you can work towards achieving improved rankings, increased traffic, and higher conversion rates for your website.