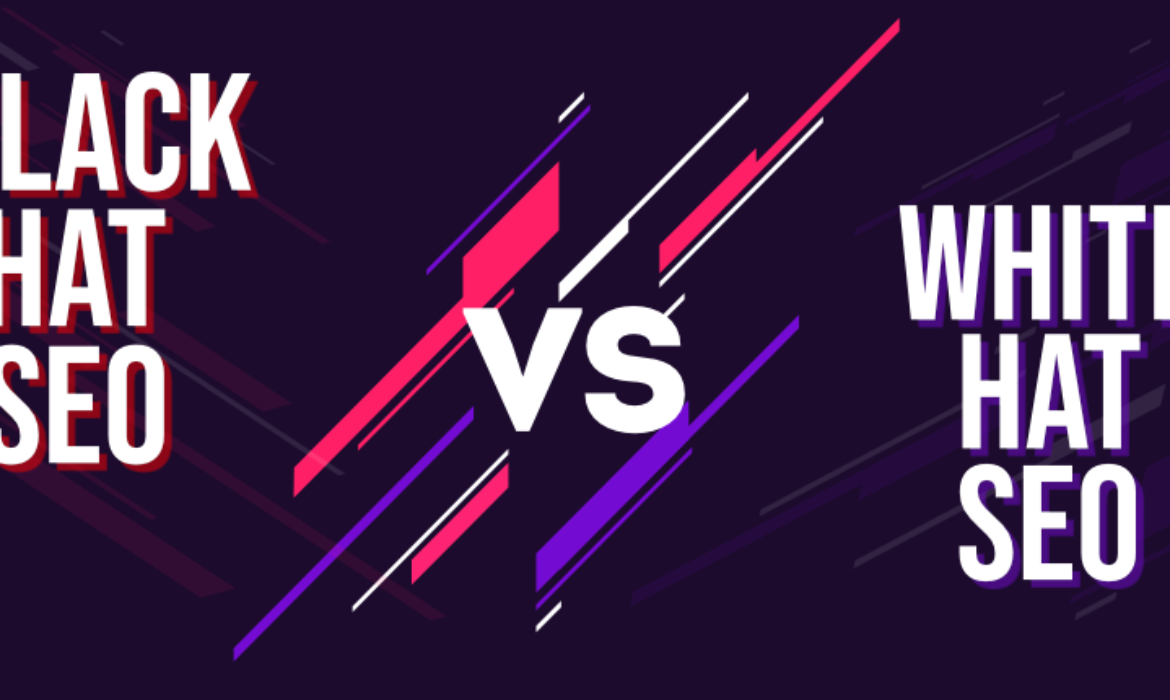 In the ever-evolving landscape of search engine optimization (SEO), understanding the ethical considerations behind different techniques is paramount. At Finest SEO Agency, we believe in providing transparent, effective, and sustainable strategies that align with ethical practices. In this comprehensive guide, we delve into the intricacies of White Hat and Black Hat SEO techniques, shedding light on their differences, implications, and the importance of ethical SEO in today's digital age.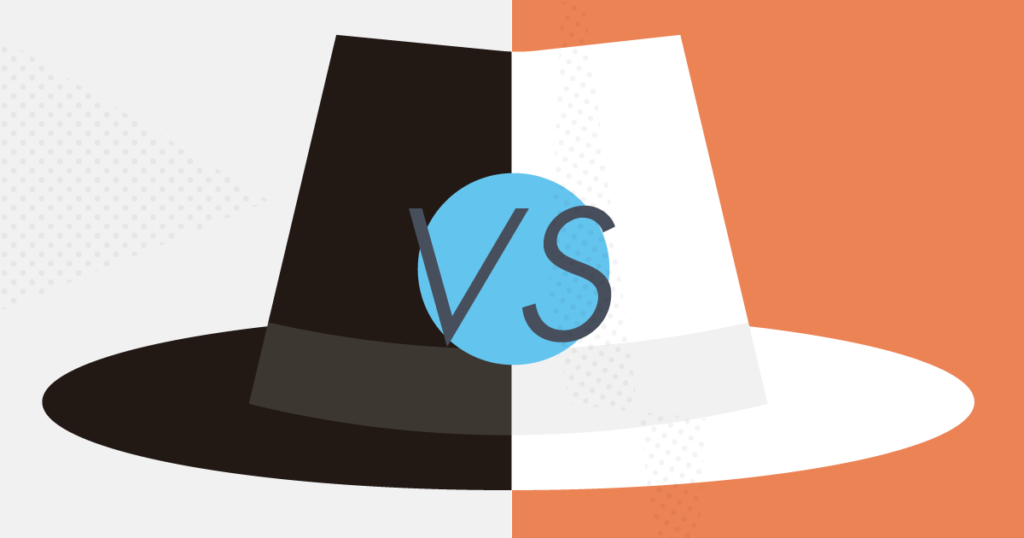 1. Introduction
Welcome to our detailed exploration of the ethics surrounding SEO strategies. In this guide, we aim to provide you with a comprehensive understanding of the two primary approaches: White Hat and Black Hat SEO. As industry leaders, it's our responsibility to educate and advocate for ethical practices that not only enhance your online visibility but also contribute to the digital ecosystem positively.
Also Check Hidden Advantages of Long-Tail Keywords in SEO 2023
2. What is White Hat SEO?
White Hat SEO refers to the set of legitimate, ethical techniques that are aligned with search engine guidelines. These techniques prioritize the user experience and emphasize long-term organic growth. With a focus on high-quality content creation, keyword optimization, and authoritative link-building, White Hat SEO aims to establish a credible online presence that stands the test of time.
3. The Benefits of White Hat SEO
Embracing White Hat SEO techniques yields numerous benefits for businesses and websites alike. By creating valuable content that addresses users' needs, you cultivate trust and credibility among your audience. Search engines reward such efforts by ranking your website higher in search results, ultimately driving targeted organic traffic. This approach not only results in sustainable growth but also mitigates the risks associated with penalties from search engine algorithm updates.
4. Black Hat SEO: Unveiling the Dark Side
In contrast to White Hat SEO, Black Hat techniques involve shortcuts and manipulative strategies to achieve rapid but often short-lived success. These tactics may include keyword stuffing, cloaking, and link schemes. While they can yield quick wins, they violate search engine guidelines, leading to potential penalties, loss of reputation, and even website bans.
5. The Consequences of Black Hat SEO
Engaging in Black Hat SEO can have severe consequences for your online presence. Search engines are increasingly sophisticated in detecting unethical practices, and the penalties for violating their guidelines are significant. Your website could face ranking drops, reduced visibility, or complete removal from search results. Additionally, the negative impact on user trust and brand reputation can be challenging to recover from.
6. Striking the Balance: Ethical SEO for Long-Term Success
At Finest SEO Agency, we believe that the path to sustainable success lies in ethical SEO strategies. By focusing on user-centric content, genuine engagement, and transparent practices, we ensure that your online presence thrives without compromising integrity. Our holistic approach takes into account the evolving landscape of SEO, combining innovation with ethical considerations.
7. The Future of SEO: Ethics and Innovation
As the digital landscape continues to evolve, the importance of ethical SEO practices becomes more pronounced. Search engines are placing greater emphasis on delivering trustworthy and relevant results to users. Therefore, aligning with White Hat SEO techniques not only ensures long-term success but also positions your brand as a responsible and authoritative player in your industry.
8. Navigating the SEO Landscape with Expert Guidance
In a world where algorithms and digital landscapes are in constant flux, having expert guidance is essential. Our team at [Your Company Name] possesses a wealth of experience and knowledge in the realm of ethical SEO. We understand that every business is unique, and our tailored strategies are designed to align with your specific goals, target audience, and industry trends.

8.1. Customized SEO Strategies
We recognize that there's no one-size-fits-all approach to SEO. Our seasoned professionals work closely with you to understand your business objectives and create customized strategies that drive results. From conducting comprehensive keyword research to crafting compelling content, we ensure that every facet of your SEO plan is optimized for success.
8.2. Content Excellence
Quality content lies at the heart of effective SEO. Our content specialists are adept at creating informative, engaging, and shareable content that resonates with your audience. By addressing their pain points and providing valuable solutions, we not only enhance your online visibility but also position your brand as an industry thought leader.
8.3. White Hat Link Building
Building authoritative and relevant backlinks is a cornerstone of ethical SEO. Our team employs White Hat link-building strategies that prioritize quality over quantity. We foster genuine relationships with reputable websites, earning valuable links that boost your website's credibility and search engine rankings.
8.4. Transparent Reporting
Transparency is at the core of our client relationships. We provide regular, detailed reports that outline the progress of your SEO campaigns. Our transparent reporting ensures you have a clear understanding of the impact of our strategies, allowing you to make informed decisions about your digital marketing efforts.

9. Future-Proofing Your SEO Strategy
As search engines continue to refine their algorithms, staying ahead of the curve is crucial. Our forward-thinking approach to SEO involves keeping a pulse on industry trends and emerging technologies. By integrating the latest innovations into your strategy, we position your brand for sustained success in an ever-evolving digital landscape.
Conclusion
In the dynamic world of SEO, ethical practices are the bedrock of long-term success. The divide between White Hat and Black Hat techniques is clear, and the choice to embrace ethical SEO is an investment in the future of your brand. At Finest SEO Agency, we're committed to partnering with you on this journey, delivering tailored strategies that prioritize transparency, credibility, and results. Contact us today to take the first step toward elevating your online presence and outranking competitors through ethical SEO excellence.

Frequently Asked Questions (FAQ) About Ethical SEO
Here are some common questions and answers regarding ethical SEO practices, strategies, and their importance.
Q1: What is ethical SEO?
A1: Ethical SEO, also known as White Hat SEO, refers to the use of legitimate and transparent techniques to improve a website's visibility on search engine results pages (SERPs). These techniques focus on providing value to users, adhering to search engine guidelines, and building a credible online presence.
Q2: How does ethical SEO differ from Black Hat SEO?
A2: Ethical SEO (White Hat) involves strategies that align with search engine guidelines, emphasize quality content, and prioritize user experience. Black Hat SEO, on the other hand, employs manipulative tactics such as keyword stuffing, hidden text, and link schemes to achieve quick but unsustainable results.
Q3: Why is ethical SEO important?
A3: Ethical SEO is important for several reasons. It builds trust and credibility with both users and search engines, leading to sustained organic growth. Additionally, it mitigates the risks of penalties and ranking drops associated with Black Hat techniques, ensuring long-term online success.
Q4: How does ethical SEO contribute to user experience?
A4: Ethical SEO involves creating high-quality content that addresses users' needs, offering relevant information and solutions. By prioritizing user experience, ethical SEO aims to provide valuable and engaging content that keeps visitors on your site longer, reducing bounce rates and improving overall engagement metrics.
Q5: Can ethical SEO be as effective as Black Hat techniques?
A5: Yes, ethical SEO can be just as effective, if not more so, than Black Hat techniques. While Black Hat techniques may yield quick results, they often lead to penalties and reputation damage in the long run. Ethical SEO focuses on sustainable growth and genuine engagement, leading to higher rankings and lasting success.
Q6: How does ethical SEO impact website credibility?
A6: Ethical SEO helps build website credibility by focusing on transparent practices and valuable content. When users find accurate and relevant information on your site, they are more likely to trust your brand. Additionally, search engines reward credibility with higher rankings, further enhancing your online reputation.
Q7: What role does content play in ethical SEO?
A7: Content is a central component of ethical SEO. Creating informative, well-researched, and valuable content not only satisfies user intent but also establishes your website as an authoritative source in your industry. Quality content attracts natural backlinks, improves user engagement, and positively impacts search engine rankings.
Q8: How can I ensure my SEO strategy remains ethical?
A8: To maintain an ethical SEO strategy, focus on providing value to users and adhering to search engine guidelines. Prioritize quality content, engage in White Hat link-building practices, and avoid manipulative tactics. Regularly monitor industry trends and algorithm updates to adapt your strategy accordingly.
Q9: Can ethical SEO strategies evolve with changing algorithms?
A9: Yes, ethical SEO strategies can evolve to align with changing algorithms. By staying informed about search engine updates and industry trends, you can adjust your strategies to remain effective and compliant. Ethical practices, such as user-centric content creation and transparent link-building, will continue to be relevant regardless of algorithm changes.
Q10: How can Finest SEO Agency help with ethical SEO?
A10: Finest SEO Agency specializes in crafting tailored ethical SEO strategies that drive sustainable growth. Our team of experts understands the importance of transparency, quality content, and user engagement. We work closely with you to develop strategies that not only enhance your online visibility but also uphold the highest ethical standards in the ever-evolving world of SEO. Contact us today to get started on your journey toward outranking competitors through ethical SEO excellence.
Related Posts