Introduction: As more businesses move online and competition for visibility increases, search engine optimization (SEO) becomes increasingly important for e-commerce websites. SEO is the process of optimizing your website's content and structure to rank higher on search engine results pages (SERPs) and attract more organic traffic. In this blog, we'll discuss the top SEO strategies for e-commerce websites in 2023.
Optimize Your Product Pages: Product pages are the most important pages on your e-commerce website as they are the ones that generate revenue. Therefore, optimizing your product pages is crucial for your SEO success. Start by optimizing your product titles and descriptions with relevant keywords that users are searching for. Use high-quality product images and videos and ensure that your pages load quickly.
Create High-Quality Content: Creating high-quality content is one of the most effective SEO strategies for e-commerce websites. By publishing blog posts, videos, and other types of content that provide value to your audience, you can attract more organic traffic and improve your search engine rankings. Moreover, having a blog can help you target long-tail keywords that your product pages may not be able to rank for.
Improve Your Website's User Experience: Search engines prefer websites that provide a great user experience, so it's essential to optimize your website accordingly. Ensure that your website is mobile-friendly and has a fast loading time. Make it easy for users to navigate your website, find the information they need, and make purchases. You can also add features like live chat and product recommendations to improve the user experience.
Build High-Quality Backlinks: Backlinks are still one of the most important factors for SEO success. Therefore, it's essential to build high-quality backlinks to your e-commerce website. Start by creating valuable content that other websites will want to link to. You can also reach out to other websites in your industry and ask for a backlink. However, it's crucial to ensure that the websites linking to you are trustworthy and relevant.
Utilize Social Media: Social media is an excellent platform for promoting your e-commerce website and driving traffic to it. By creating engaging content and sharing it on social media, you can attract more followers, increase brand awareness, and generate more traffic to your website. Moreover, having a social media presence can also help you build backlinks to your website.
Use Schema Markup: Schema markup is a code that helps search engines understand the content on your website better. By using schema markup, you can provide search engines with additional information about your products, such as price, availability, and reviews. This can help your product pages rank higher on SERPs and attract more organic traffic.
Optimize Your Site for Voice Search: As voice assistants like Alexa and Siri become more prevalent, optimizing your e-commerce website for voice search can help you attract more organic traffic. Voice search queries tend to be longer and more conversational than traditional typed searches, so optimizing your website for long-tail keywords and natural language can help you rank higher on voice search results.
Implement a Local SEO Strategy: If you have a physical store or serve a specific geographic area, implementing a local SEO strategy can help you attract more local customers. This includes optimizing your Google My Business listing, building local citations, and creating content that targets local keywords. By appearing in local search results, you can attract more foot traffic to your physical store and drive more online sales.
Use Video Marketing: Video marketing can be a powerful tool for e-commerce SEO. By creating product videos and how-to guides, you can attract more organic traffic and keep users engaged on your website for longer periods. Moreover, videos can help you build backlinks and improve your social media presence.
Monitor Your Analytics: Finally, it's essential to monitor your website's analytics to track your SEO progress and identify areas for improvement. This includes tracking your website's organic traffic, bounce rate, conversion rate, and other key metrics. By analyzing your website's performance, you can adjust your SEO strategy and ensure that you're on track to meet your goals.
Conclusion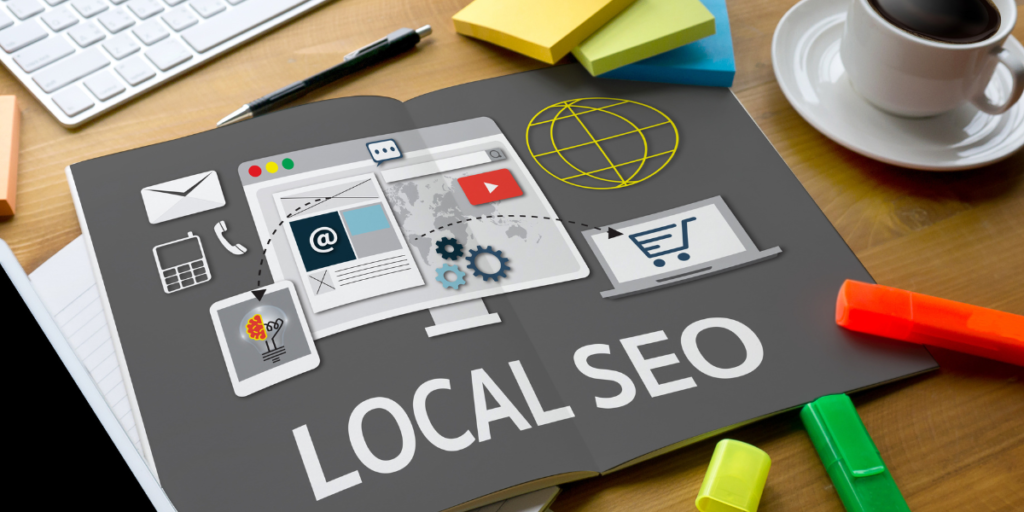 implementing these top SEO strategies for e-commerce websites in 2023 can help you improve your search engine rankings, attract more organic traffic, and generate more revenue. Remember to optimize your product pages, create high-quality content, improve your website's user experience, build high-quality backlinks, utilize social media, use schema markup, optimize for voice search, implement a local SEO strategy, use video marketing, and monitor your analytics. By following these strategies, you'll be well on your way to SEO success in 2023 and beyond.
Related Posts