Introduction
In today's digital landscape, search engine optimization (SEO) plays a crucial role in improving a website's visibility and attracting organic traffic. As businesses strive to outrank their competitors in search engine results pages (SERPs), one aspect that holds significant promise is the utilization of social signals. In this comprehensive article, we will explore the role of social signals in SEO, highlighting their impact on search rankings and providing valuable insights for website owners and marketers.

Understanding Social Signals
Social signals refer to the collective actions and engagement metrics generated by users on various social media platforms. These signals encompass likes, shares, comments, and other forms of interaction, indicating the relevance and popularity of a particular piece of content. Search engines like Google recognize social signals as indicators of content quality, user satisfaction, and overall website authority. By leveraging the power of social signals, websites can establish a strong online presence and improve their SEO performance.

Enhancing Search Rankings with Social Signals

1. Increased Website Visibility
Social signals act as a virtual endorsement system, with users expressing their interest and approval of content by engaging with it. When a webpage receives a substantial number of social shares, search engines interpret this as a positive signal, indicating that the content is valuable and worth promoting. Consequently, the visibility of the website improves, leading to higher organic search rankings.

2. Improved Backlink Opportunities
High-quality content that garners significant social engagement is more likely to attract attention from other website owners, bloggers, and influencers. As a result, the chances of obtaining valuable backlinks from reputable sources increase. Backlinks, or inbound links, are essential for SEO as they signal to search engines that a website is trustworthy and authoritative. By leveraging social signals, websites can amplify their backlink acquisition efforts, further enhancing their search rankings.

3. Enhanced User Engagement and Experience
Social signals are an indication of user engagement and satisfaction. When users actively participate in discussions, share content, or leave comments, it reflects their genuine interest in the subject matter. This engagement not only builds a loyal community but also enhances the overall user experience. Websites that prioritize user engagement and interaction tend to rank higher in search results due to their ability to deliver valuable and engaging content.

4. Social Proof and Trustworthiness
Human beings are inherently social creatures, and we tend to trust and follow the actions of others. Social signals serve as a form of social proof, validating the credibility and trustworthiness of a website. When users encounter content that has been widely shared and positively received on social media, they are more likely to perceive it as reliable and authoritative. This perceived trust translates into improved search rankings and increased organic traffic.

Strategies to Leverage Social Signals Effectively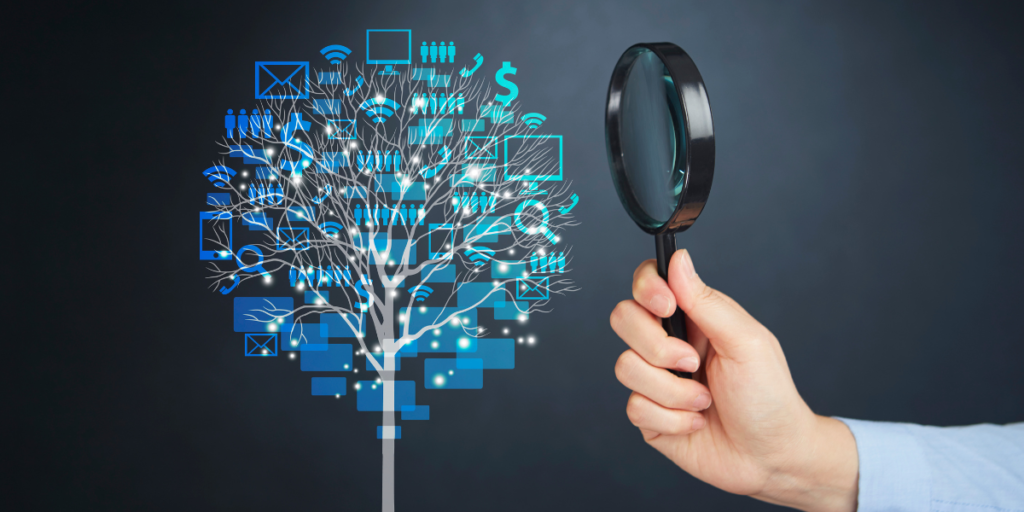 Now that we understand the significance of social signals in SEO, let's explore some strategies that can help websites harness their power:
Create Engaging and Shareable Content: Develop high-quality content that is informative, entertaining, or emotionally resonant. Craft compelling headlines, incorporate multimedia elements, and provide unique perspectives to encourage social sharing.

Optimize Social Media Sharing: Ensure that your web pages are equipped with social sharing buttons, making it effortless for users to share your content across various social platforms. Additionally, consider implementing Open Graph tags and Twitter Cards to optimize how your content appears when shared.

Actively Engage on Social Media: Foster meaningful interactions with your audience by responding to comments, answering questions, and participating in relevant conversations. This engagement not only boosts social signals but also establishes your brand as an authority in your industry.

Influencer Collaboration: Identify influencers or thought leaders in your niche and collaborate with them to amplify your content's reach. Influencers often have substantial social media followings and can help generate social signals through their endorsements and shares. By partnering with influencers, you can tap into their established networks and leverage their credibility to enhance your website's visibility and search rankings.

Encourage User Engagement: Actively encourage user engagement by incorporating call-to-action prompts within your content. Encourage readers to share their thoughts, ask questions, and provide feedback. This not only increases social signals but also fosters a sense of community and loyalty around your brand.

Monitor and Analyze Social Metrics: Regularly monitor and analyze social metrics to gain insights into which types of content are resonating with your audience. Pay attention to engagement rates, reach, and the virality of your posts. This data can help you refine your content strategy and tailor it to maximize social signals and improve your search rankings.

Integrate Social Sharing in Email Marketing: Extend the reach of your content by integrating social sharing buttons in your email marketing campaigns. Encourage subscribers to share your newsletters and blog updates with their networks, leveraging the power of social signals to enhance your website's visibility.

Harness User-Generated Content: User-generated content, such as customer reviews, testimonials, and user-submitted photos, can be a powerful source of social signals. Encourage your audience to share their experiences and opinions, showcasing their contributions on your website and social media platforms. This not only boosts social signals but also builds trust and authenticity around your brand.

Stay Active on Relevant Social Platforms: Identify the social media platforms that resonate most with your target audience and maintain an active presence on those channels. Regularly share valuable content, engage with your followers, and participate in industry-related discussions. By consistently nurturing your social media presence, you can generate a steady stream of social signals that contribute to improved search rankings.

Track and Adapt to Algorithm Updates: Stay informed about search engine algorithm updates, as they may impact the weightage given to social signals. Search engines continually refine their algorithms to ensure the most relevant and authoritative content ranks highest. By staying up-to-date with these changes, you can adjust your social signals strategy accordingly and maintain a competitive edge.



Conclusion
In the ever-evolving landscape of SEO, social signals have emerged as a valuable asset for website owners and marketers seeking to improve their search rankings. By effectively leveraging social signals, websites can enhance their visibility, foster user engagement, and build trust and credibility. Implementing strategies such as creating shareable content, optimizing social media sharing, collaborating with influencers, and actively engaging with your audience can significantly impact your website's search rankings. Stay proactive, adapt to algorithm changes, and monitor social metrics to continually optimize your social signals strategy. Remember, in the competitive world of SEO, harnessing the power of social signals can give you a competitive edge and drive organic traffic to your website.
Related Posts