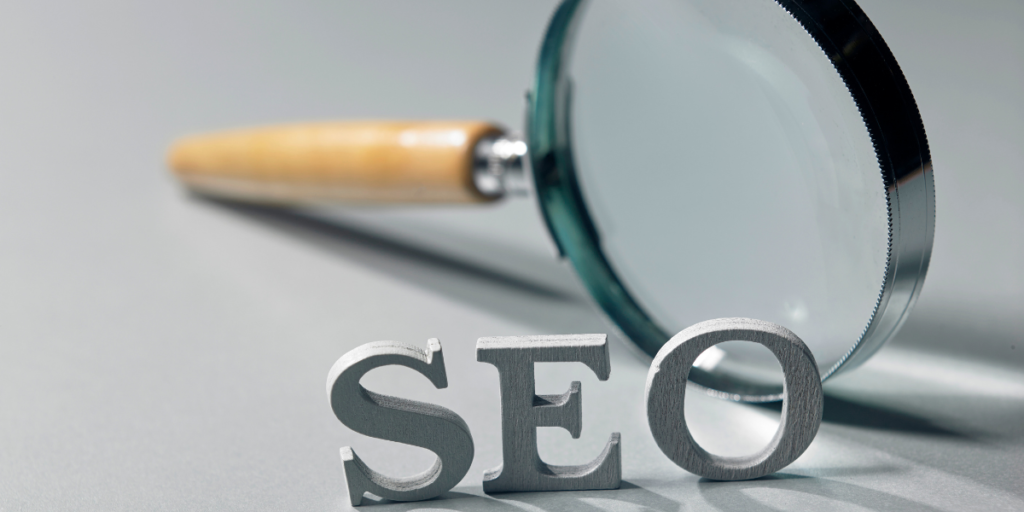 Introduction
In today's competitive digital landscape, achieving a strong online presence is crucial for businesses seeking to thrive and succeed. Search Engine Optimization (SEO) plays a pivotal role in enhancing visibility and driving organic traffic to websites. One vital aspect of SEO that holds significant importance is link building. In this article, we will delve into the world of link building, exploring its role in modern SEO and unveiling effective techniques and strategies to help your website soar above the competition.
Understanding Link Building
Link building refers to the process of acquiring hyperlinks from external websites that lead back to your own site. These links are commonly known as "backlinks," and they serve as a vote of confidence from other websites, indicating the credibility and authority of your content. Search engines, such as Google, consider backlinks as a vital ranking factor, as they signify the relevance and trustworthiness of your website.
The Importance of Link Building in SEO
Link building acts as a strong foundation for an effective SEO strategy. Here are some key reasons why link building is essential in achieving higher search engine rankings:
1. Enhanced Visibility and Organic Traffic
Quality backlinks from reputable websites can significantly enhance your website's visibility in search engine results pages (SERPs). When authoritative sites link back to your content, search engines perceive your website as a valuable resource, resulting in improved organic rankings. Consequently, this heightened visibility leads to increased organic traffic, allowing you to attract a larger audience and potential customers.
2. Establishing Authority and Trust
Backlinks serve as endorsements from other websites, establishing your website's authority and trustworthiness within your industry or niche. When high-quality websites link to your content, it reflects positively on your brand and helps to position you as a credible source of information. This credibility not only improves your website's reputation but also increases the likelihood of attracting natural links from other authoritative sources.
3. Referral Traffic and Conversions
Link building not only boosts your website's SEO efforts but also drives referral traffic. When users come across a relevant backlink on a reputable website, they are more likely to click on it, leading them directly to your website. This referral traffic can result in increased conversions, as users are more inclined to trust and engage with content that comes highly recommended.
Effective Link Building Techniques and Strategies
To outrank competing websites and bolster your SEO efforts, implementing effective link building techniques is paramount. Here are some tried-and-tested strategies to help you achieve success:
1. High-Quality Content Creation
Creating exceptional, valuable, and shareable content should be the foundation of your link building strategy. By crafting engaging blog posts, articles, infographics, or videos, you can attract attention and compel others to link back to your content naturally. Remember, the key is to offer unique insights, actionable tips, and comprehensive information that is not easily found elsewhere.
2. Guest Blogging and Outreach
Collaborating with influencers, industry experts, or authoritative websites through guest blogging or content outreach can provide excellent link building opportunities. By contributing valuable content to reputable platforms, you can leverage their audience and earn high-quality backlinks. Make sure to tailor your outreach efforts to establish mutually beneficial relationships and secure opportunities for content placement.
3. Resource Link Building
Resource link building involves creating comprehensive and valuable resources, such as guides, tutorials, or tools, that others in your industry or niche find useful. By positioning yourself as an expert and offering unique resources, you increase the likelihood of other websites linking to your content as a valuable reference. This strategy not only builds backlinks but also solidifies your website's authority and reputation.
4. Broken Link Building
Broken link building is an
effective technique that involves finding broken or dead links on other websites and reaching out to the site owners to suggest replacing them with relevant links to your own content. This approach provides a win-win situation, as the website owner gets rid of broken links while you gain a valuable backlink. To implement this strategy, you can use tools like Check My Links or Broken Link Checker to identify broken links on relevant websites within your industry.
5. Social Media Engagement
Leveraging social media platforms can significantly contribute to your link building efforts. By actively engaging with your target audience, industry influencers, and thought leaders on platforms like Facebook, Twitter, LinkedIn, and Instagram, you can build relationships and create opportunities for backlinks. Sharing your high-quality content on social media not only increases its visibility but also encourages others to link back to your website.
6. Influencer Partnerships
Collaborating with influencers who have a strong online presence in your industry can boost your link building endeavors. By establishing genuine relationships with influencers and providing them with valuable content or incentives, you can secure backlinks from their blogs, social media profiles, or websites. This not only amplifies your reach but also enhances your website's authority and credibility.
7. Competitor Analysis
Analyzing your competitors' backlink profiles can uncover valuable insights and opportunities for your own link building strategy. Identify websites that link to multiple competitors but not to your own, and reach out to them with compelling reasons why they should consider linking to your content. By leveraging competitor analysis, you can gain an edge and outrank your competitors in search engine rankings.
8. Local SEO and Business Directories
If you have a local business, optimizing your presence in local directories and review sites can boost your website's visibility and generate relevant backlinks. Ensure that your business information is accurate and consistent across these platforms, and encourage customers to leave positive reviews. Local directories and review sites often have high domain authority, making them valuable sources of backlinks.
The Impact of Link Building on Search Rankings
Link building is a crucial factor in determining the search rankings of a website. When search engines evaluate the relevance and authority of a website, they heavily rely on the quality and quantity of backlinks it has. Here's how link building can positively impact your search rankings:
1. Improved Domain Authority
Domain authority is a metric that reflects the overall credibility and trustworthiness of a website. By acquiring high-quality backlinks from reputable sources, you can enhance your website's domain authority. As your domain authority increases, search engines are more likely to rank your website higher in search results, driving more organic traffic.
2. Increased Page Authority
Similar to domain authority, page authority measures the credibility of a specific webpage. When your webpages have quality backlinks, they gain higher page authority, making them more likely to rank prominently in search results. This boosts visibility, increases organic traffic, and improves the chances of attracting natural links.
3. Keyword Relevance and Anchor Text Optimization
Anchor text refers to the clickable text within a hyperlink. When other websites link to your content using relevant anchor text that includes your target keywords, it signals to search engines the topic and relevance of your page. By actively pursuing relevant anchor text in backlinks, you can improve your website's keyword relevance and potentially outrank competing websites for specific keywords.
4. Diversification of Backlink Profile
A diverse backlink profile is crucial for SEO success. Search engines favor websites with a variety of high-quality backlinks from different sources. By employing various link building techniques, such as guest blogging, resource link building, and broken link building, you can diversify your backlink profile, indicating to search engines that your website is valuable and trustworthy.
5. Social Signals and Brand Mentions
In the age of social media, social signals and brand mentions have gained significance in SEO. When your content is shared, liked, or commented on social media platforms, it signals to search engines that your website is popular and engaging. Additionally, brand mentions on reputable websites and social media platforms without a direct link can also contribute to your website's visibility and authority.




Conclusion
In today's digital landscape, link building remains a critical component of a successful SEO strategy. By implementing effective link building techniques, you can enhance your website's visibility, credibility, and search rankings. Remember to focus on creating high-quality content, engaging with your target audience and industry influencers, and continuously seeking opportunities to earn valuable backlinks. Embrace the power of link building, and watch your website outrank the competition, attracting organic traffic and achieving online success.
Thank you for reading our article. We trust that the information shared has equipped you with valuable insights to surpass your competitors and achieve higher rankings on Google. Should you have any inquiries or require further assistance, feel free to contact us. We are here to support you every step of the way.
Related Posts