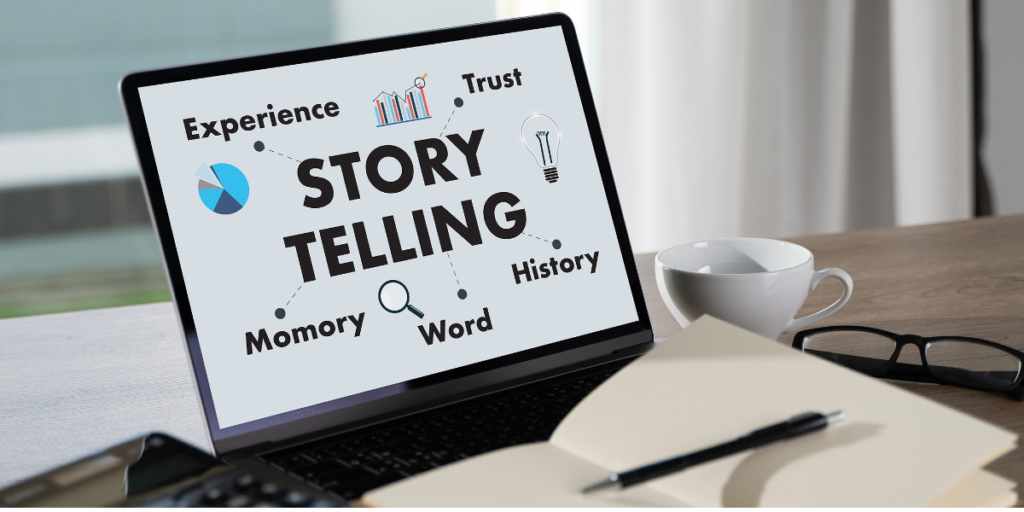 Introduction
Welcome to our comprehensive guide on the art of storytelling in brand marketing. In this article, we will delve into the power of storytelling and how it can help you engage and connect with your audience on a deeper level. By leveraging the principles of effective storytelling, you can enhance your brand's visibility, build stronger relationships with your customers, and ultimately outrank your competitors in the realm of digital marketing.

Understanding the Power of Storytelling
Storytelling is an ancient and universal human tradition that has the ability to captivate and inspire. In the context of brand marketing, storytelling serves as a powerful tool for conveying your brand's message, values, and unique selling proposition. By crafting compelling narratives, you can cut through the noise of the digital landscape and create an emotional connection with your target audience.

Establishing Your Brand Narrative
To effectively utilize storytelling in your brand marketing efforts, it is crucial to establish a strong brand narrative. Your brand narrative encompasses the core essence of your brand and forms the foundation of all your marketing communications. It should encapsulate your brand's purpose, values, and mission, while resonating with the desires and aspirations of your target audience.

Crafting Engaging Content
One of the key aspects of effective storytelling in brand marketing is the creation of engaging content. Your content should be crafted in a way that captures your audience's attention from the very beginning and holds it throughout. Here are some tips to help you create content that stands out:



1. Know Your Audience
Understanding your audience is paramount when crafting engaging content. Conduct thorough research to identify their needs, preferences, and pain points. By tailoring your storytelling to address these specific aspects, you can create a powerful connection with your audience.

2. Define Your Brand's Unique Voice
Developing a distinct and authentic brand voice is essential for effective storytelling. Your brand's voice should align with your target audience's communication style and preferences. Whether it's casual and conversational or formal and authoritative, consistency in tone and style will reinforce your brand's identity.

3. Create a Compelling Narrative Structure
A well-structured narrative keeps your audience engaged and invested in your brand story. Consider using the classic storytelling structure, including an introduction, rising action, climax, falling action, and resolution. This framework helps create anticipation and emotional resonance within your audience.

4. Utilize Visual Elements
Visual elements such as images, infographics, and videos can significantly enhance the impact of your storytelling. Incorporate visually appealing content that complements your narrative, as visual cues can evoke strong emotional responses and improve information retention.

Building Emotional Connections
Storytelling has the power to evoke emotions and forge deep connections with your audience. By appealing to your audience's emotions, you can foster a sense of empathy, trust, and loyalty towards your brand. Here are some strategies to help you build emotional connections through storytelling:


1. Share Authentic Stories
Authenticity is key when it comes to building emotional connections. Share real stories that highlight your brand's values, successes, challenges, and even failures. Authenticity builds trust and allows your audience to relate to your brand on a more personal level.

2. Incorporate User-generated Content
Invite your audience to be part of your brand's story by encouraging user-generated content. By featuring customer testimonials, reviews, and stories, you not only humanize your brand but also showcase the positive experiences of your satisfied customers.

3. Appeal to Core Human Emotions
Tap into core human emotions such as joy, inspiration, nostalgia, or even a sense of belonging. Craft narratives that resonate with these emotions, allowing your audience to connect with your brand
on a deeper level.

Here are some ways to appeal to core human emotions:


Joy: Create uplifting and humorous stories that bring a smile to your audience's faces. Share moments of celebration, success, and happiness associated with your brand.
Inspiration: Inspire your audience by sharing stories of individuals or organizations that have overcome challenges and achieved remarkable success. Highlight how your brand played a role in their journey, igniting a sense of inspiration within your audience.
Nostalgia: Tap into the power of nostalgia by evoking memories and emotions associated with the past. Incorporate elements that remind your audience of simpler times or cherished experiences, tying them to your brand's story.
Belonging: Craft narratives that emphasize inclusivity and a sense of community. Show how your brand brings people together, fostering a sense of belonging and creating a supportive environment for your audience.
Conclusion
Mastering the art of storytelling in brand marketing is a powerful way to engage and connect with your audience on a profound level. By understanding the principles of effective storytelling, crafting engaging content, building emotional connections, and optimizing your content for search engines, you can elevate your brand's visibility, outrank competitors, and forge lasting relationships with your target audience. Embrace the power of storytelling and unlock the full potential of your brand's narrative in the digital landscape.
Remember, storytelling is not just about ranking higher in search results; it's about creating meaningful connections and leaving a lasting impression on your audience. So, go forth and weave captivating stories that inspire, engage, and connect with your audience, allowing your brand to shine in the realm of brand marketing.