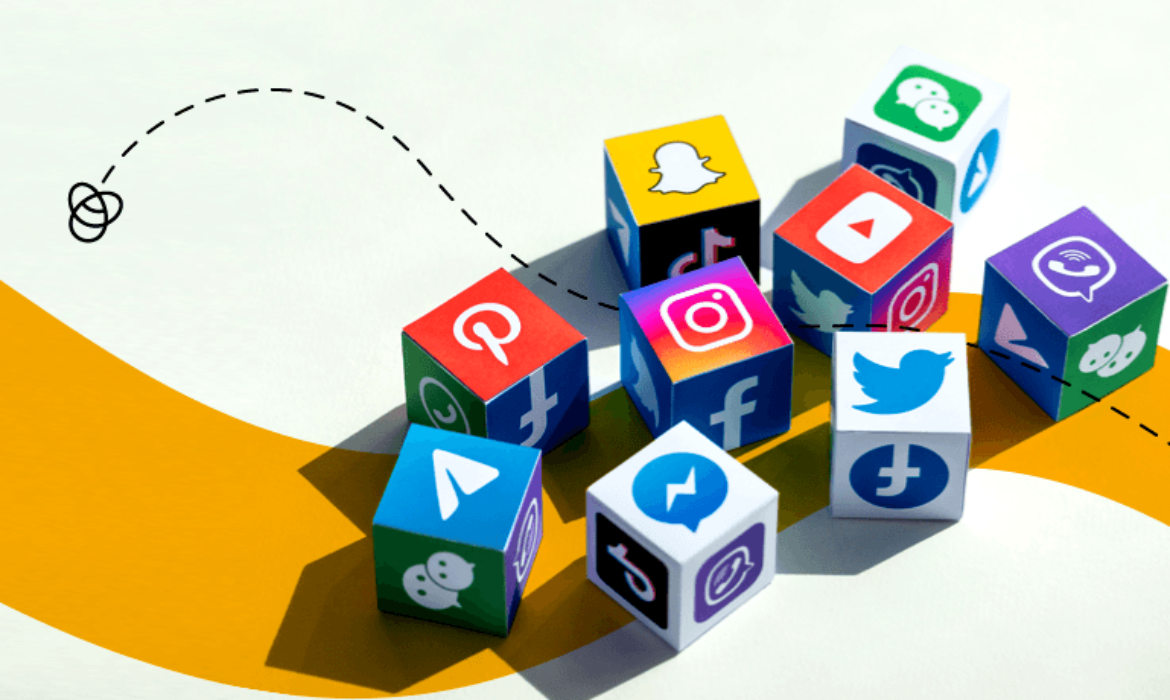 Introduction
In today's digital landscape, social signals have emerged as a critical factor in search engine optimization (SEO). By harnessing the power of social media platforms, businesses can strengthen their online presence and improve their search engine rankings. In this comprehensive guide, we will delve into the significance of social signals and provide you with actionable strategies to outrank your competitors.

Understanding Social Signals
Social signals refer to the collective engagement, interactions, and mentions a website or its content receives across various social media platforms. This includes likes, shares, comments, retweets, and other forms of social engagement. Search engines, such as Google, consider social signals as indicators of a website's relevance, credibility, and popularity.
Also Check How to Measure SEO Performance and Optimize Your Website for Success 2023
The Impact of Social Signals on SEO
Improved Visibility: When a website receives a significant number of social signals, it indicates to search engines that the content is valuable and worth displaying to users. As a result, search engines may reward the website with higher organic rankings.
Increased Website Traffic: Social signals can drive significant referral traffic to your website. When users engage with your content on social media, they are more likely to click through to your website, leading to increased visibility and potential conversions.
Enhanced Brand Authority: Strong social signals convey trust and credibility to both search engines and users. When your content is shared and endorsed by reputable individuals or organizations, it boosts your brand's authority and establishes you as a thought leader in your industry.
Faster Indexing: Search engines often crawl social media platforms more frequently than individual websites. By actively promoting your content on social media, you can accelerate the indexing process, ensuring your webpages are discovered and ranked faster.

Strategies to Leverage Social Signals for SEO
1. Develop High-Quality Content
Creating valuable, shareable content is the foundation for generating social signals. Craft compelling articles, blog posts, infographics, and videos that address your audience's pain points and provide actionable insights. Incorporate relevant keywords naturally within your content to optimize it for search engines.
2. Optimize Social Media Profiles
Your social media profiles should align with your brand image and be optimized for search. Include relevant keywords in your profile descriptions, headings, and URL slugs. Additionally, ensure that your profiles are complete and up-to-date with accurate contact information and links to your website.
3. Encourage Social Sharing
Make it easy for users to share your content across social media platforms. Include prominent social sharing buttons on your website, blog posts, and other content assets. Encourage readers to share your content by adding a call-to-action, such as "Share this post with your network" or "Retweet if you found this helpful."
4. Engage with Your Audience
Actively engage with your audience on social media to foster relationships and increase brand visibility. Respond promptly to comments, mentions, and direct messages. Initiate conversations, participate in industry discussions, and share relevant content from other thought leaders in your niche.
5. Collaborate with Influencers
Influencer marketing can significantly amplify your social signals. Identify influential individuals or organizations in your industry and build mutually beneficial relationships with them. Collaborate on content creation, guest posting, or co-hosting webinars. When influencers share your content, it exposes your brand to their loyal followers and expands your reach.

6. Use Social Media Advertising
Paid social media advertising can complement your organic social signal strategy. Platforms like Facebook, Instagram, and LinkedIn offer targeted advertising options that allow you to reach specific demographics or interests relevant to your business. By running strategic ad campaigns, you can increase your content's visibility and generate more social engagement.
7. Optimize Sharing Metadata
When your content is shared on social media platforms, the metadata associated with it plays a crucial role in determining how it appears. Optimize the title, description, and image tags to ensure that your shared content stands out and entices users to click through to your website. Use relevant keywords and compelling descriptions to maximize the click-through rate.
8. Monitor and Analyze Performance
Regularly monitor and analyze the performance of your social signals to refine your strategy. Utilize social media analytics tools to gain insights into engagement metrics, such as likes, shares, and comments. Identify the types of content that resonate the most with your audience and replicate their success in future campaigns.
9. Foster User-Generated Content
Encourage your audience to create and share user-generated content (UGC) related to your brand. UGC not only boosts social signals but also builds trust and authenticity. Run contests, ask for reviews, or feature user stories to encourage your customers to actively participate in creating content that promotes your brand.
10. Integrate Social Sharing in Email Campaigns
Leverage your email marketing campaigns to amplify your social signals. Include social sharing buttons in your newsletters or promotional emails, making it easy for subscribers to share your content with their networks. Encourage recipients to share exclusive offers, valuable resources, or insightful articles with their contacts, expanding your reach beyond your immediate audience.

Conclusion
Social signals play a vital role in SEO by indicating the relevance, credibility, and popularity of your content. By implementing effective strategies to leverage social media platforms, you can enhance your online presence and outrank your competitors in search engine results. Remember to consistently create high-quality content, optimize your social media profiles, encourage social sharing, engage with your audience, and collaborate with influencers. Monitor and analyze your social signal performance to refine your approach and stay ahead in the ever-evolving digital landscape.
Remember, outranking your competitors requires a holistic SEO strategy that encompasses various factors, including content quality, backlinks, site structure, and technical optimization. Social signals are just one piece of the puzzle, but by incorporating them effectively, you can boost your SEO efforts and drive organic traffic to your website.
Now that you have a comprehensive understanding of the importance of social signals for SEO, it's time to put these strategies into action. Start by analyzing your current social media presence, identifying areas for improvement, and implementing the strategies outlined in this guide. By consistently optimizing your social signals, you can enhance your online visibility, attract more visitors, and achieve higher search engine rankings

.

Frequently Asked Questions (FAQ) about Social Signals and SEO
Q: What are social signals in SEO?
A: Social signals refer to the metrics and interactions generated on social media platforms, such as likes, shares, comments, and followers. These signals indicate the popularity, relevance, and engagement level of your content and can impact your website's search engine rankings.
Q: How do social signals affect SEO?
A: Social signals indirectly influence SEO by demonstrating the quality and credibility of your content to search engines. When your content receives significant social engagement, it suggests that it is valuable and relevant, leading to potential higher rankings in search engine results.
Q: Can social signals alone improve my website's SEO?
A: While social signals are an important factor in SEO, they are not the sole determinant of your website's ranking. Other elements, such as quality backlinks, website structure, keyword optimization, and user experience, also play crucial roles in SEO success. It's essential to have a holistic approach to optimize all aspects of your website.
Q: Which social media platforms should I focus on for social signal optimization?
A: The choice of social media platforms depends on your target audience and the nature of your business. It's recommended to prioritize platforms where your target audience is most active. Common platforms like Facebook, Twitter, Instagram, LinkedIn, and YouTube are usually suitable for most businesses.
Q: How can I encourage social sharing of my content?
A: To encourage social sharing, create high-quality and shareable content that provides value to your audience. Incorporate social sharing buttons on your website and blog posts, making it easy for visitors to share your content. Additionally, ask your audience to share your content through calls-to-action, contests, or incentives.
Q: Is it beneficial to engage with my audience on social media?
A: Yes, engaging with your audience on social media is highly beneficial. Responding to comments, addressing inquiries, and participating in conversations not only builds relationships but also encourages more social interactions. Active engagement enhances your brand's reputation, increases visibility, and can lead to more social signals.
Q: Should I collaborate with influencers for social signal optimization?
A: Collaborating with influencers relevant to your industry or niche can be an effective strategy. Influencers have established audiences and can help amplify your content, leading to increased social engagement. Look for influencers who align with your brand values and have an engaged following to maximize the impact of influencer collaborations.
Q: How can I measure the impact of social signals on my SEO efforts?
A: Utilize social media analytics tools to track and analyze key metrics such as likes, shares, comments, and follower growth. Additionally, use SEO analytics tools to monitor changes in search engine rankings, organic traffic, and conversions. By comparing data over time, you can assess the impact of social signals on your overall SEO performance.
Q: Is it necessary to continually optimize my social signals?
A: Yes, optimizing social signals is an ongoing process. Social media trends and algorithms evolve, so it's essential to adapt your strategy accordingly. Regularly analyze your social media performance, identify areas for improvement, and experiment with new tactics to stay ahead in the competitive digital landscape.

Remember, while social signals are valuable, they are just one piece of the SEO puzzle. To achieve optimal results, combine social signal optimization with other SEO best practices, such as creating high-quality content, earning quality backlinks, and optimizing your website's technical aspects.
Related Posts