Introduction
In today's digital landscape, businesses are constantly striving to maximize their online presence and reach their target audience effectively. Two popular strategies that can help achieve these goals are Search Engine Optimization (SEO) and Pay-Per-Click (PPC) advertising. Both approaches have their unique advantages and considerations, and understanding which strategy is right for you is crucial in driving targeted traffic and achieving your business objectives. In this comprehensive guide, we will explore the intricacies of SEO and PPC, providing you with the insights you need to make an informed decision.

Understanding SEO
Search Engine Optimization (SEO) is the process of optimizing your website and its content to improve its visibility and organic ranking on search engine results pages (SERPs). SEO aims to enhance the quality and relevance of your web pages, making them more attractive to search engines and users alike.
Also Check Social Signals for SEO: Enhancing Your Online Presence 2023
The Benefits of SEO
SEO offers several compelling benefits for businesses looking to establish a strong online presence:
Sustainable Organic Traffic: By investing in SEO, you can drive a consistent stream of organic traffic to your website without incurring ongoing advertising costs. This can lead to long-term success and a higher return on investment (ROI) compared to other marketing channels.
Increased Brand Visibility: Higher search engine rankings result in increased brand exposure and credibility. When your website appears prominently in search results, users perceive your brand as trustworthy and authoritative within your industry.
Targeted Traffic: SEO enables you to attract highly targeted traffic by optimizing your website for relevant keywords and phrases. By aligning your content with the search intent of your target audience, you can drive qualified leads to your website.

SEO Best Practices
To optimize your website for search engines effectively, consider implementing the following SEO best practices:
Keyword Research: Conduct comprehensive keyword research to identify the most relevant and valuable keywords for your business. Target keywords that have a high search volume and low competition to maximize your organic visibility.
On-Page Optimization: Optimize your web pages by incorporating target keywords in strategic locations such as the page title, headings, meta descriptions, and content body. Ensure your content is informative, engaging, and provides value to users.
Link Building: Build high-quality backlinks from reputable websites to improve your website's authority and visibility. Focus on acquiring natural and relevant links that enhance the credibility of your content.
Understanding PPC
Pay-Per-Click (PPC) advertising, also known as search engine marketing (SEM), involves placing paid advertisements on search engine results pages. With PPC, businesses bid on keywords and pay a fee whenever their ad is clicked, directing users to their website.
The Benefits of PPC
PPC offers distinct advantages that make it a viable strategy for many businesses:
Immediate Results: Unlike SEO, PPC campaigns can generate immediate traffic and results. With proper campaign setup and optimization, you can start driving targeted visitors to your website within a short span of time.
Precise Targeting: PPC platforms provide granular targeting options, allowing you to reach specific demographics, locations, and even retarget previous website visitors. This precision ensures that your ads are seen by those most likely to convert.
Flexible Budgeting: With PPC, you have full control over your advertising budget. You can set daily spending limits, monitor performance metrics, and make data-driven adjustments to optimize your campaigns effectively.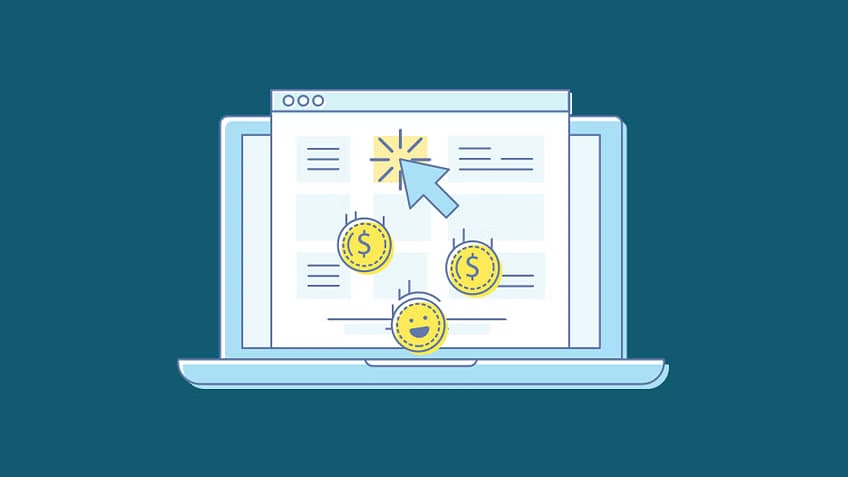 PPC Best Practices
To run successful PPC campaigns, consider implementing the following best practices:
Keyword Research: Thoroughly research and select relevant keywords with commercial intent to target in your PPC campaigns. Use tools like Google Keyword Planner or SEMrush to identify high-performing keywords.
Compelling Ad Copy: Craft compelling and persuasive ad copy that resonates with your target audience. Highlight unique selling points, promotions, or any other value propositions that differentiate your business from competitors.
Landing Page Optimization: Create dedicated landing pages that align with your ad copy and provide a seamless user experience. Optimize these pages for conversions by including clear calls-to-action, persuasive content, and user-friendly design.
Choosing the Right Strategy
When deciding between SEO and PPC, it's crucial to evaluate your specific business goals, budget, and timeline. Consider the following factors to make an informed decision:
Long-Term vs. Short-Term Goals: If you seek sustainable, long-term results, SEO is the ideal choice. However, if you require immediate traffic or want to test the effectiveness of your campaigns quickly, PPC offers a more immediate solution.
Budgetary Considerations: While SEO provides a cost-effective way to generate organic traffic, it requires time and resources. On the other hand, PPC involves a direct cost per click. Analyze your budget and allocate resources accordingly.
Complementary Strategies: In many cases, SEO and PPC work synergistically to maximize results. By combining efforts, you can dominate search engine real estate, increase brand visibility, and reach a wider audience.
Implementing Your Strategy
Once you have determined whether SEO or PPC is the right strategy for your business, it's time to implement your chosen approach. Here are some actionable steps to get started:

SEO Implementation
Website Optimization: Conduct a comprehensive audit of your website and identify areas for improvement. Optimize your website's technical aspects, such as site speed, mobile responsiveness, and URL structure. Ensure that your website is user-friendly, intuitive, and provides a seamless browsing experience.
Content Creation: Develop a content strategy that aligns with your target audience's needs and search intent. Create high-quality, informative, and engaging content that incorporates your target keywords naturally. Regularly update your website with fresh and relevant content to attract both users and search engines.
Link Building: Invest in a strategic link-building campaign to enhance your website's authority. Seek opportunities for guest posting, influencer collaborations, and partnerships with industry-relevant websites. Focus on acquiring backlinks from reputable sources that are relevant to your niche.
PPC Implementation
Campaign Setup: Choose a reliable PPC platform such as Google Ads or Bing Ads and set up your campaigns. Define your campaign objectives, target audience, and budget. Research and select the most relevant keywords for your ads and create compelling ad copy that drives clicks and conversions.
Ad Design: Design visually appealing and attention-grabbing ads that align with your brand identity. Incorporate compelling visuals, concise messaging, and a strong call-to-action (CTA) to entice users to click on your ads. Test different variations of your ads to optimize their performance.
Landing Page Optimization: Ensure that your landing pages provide a seamless user experience and are optimized for conversions. Align your landing page content with the messaging in your ads, emphasize the value proposition, and make it easy for users to take the desired action, whether it's making a purchase, filling out a form, or subscribing to a newsletter.

Monitoring and Optimization
Both SEO and PPC require continuous monitoring and optimization to achieve optimal results. Here are some key practices to implement:
Performance Tracking: Regularly monitor the performance of your SEO and PPC campaigns. Utilize analytics tools such as Google Analytics and Google Ads to track key metrics such as website traffic, conversion rates, bounce rates, and keyword rankings. Analyze this data to identify areas for improvement and make data-driven decisions.
Keyword Refinement: Continuously refine your keyword strategy based on performance data and changing market trends. Identify high-performing keywords and allocate resources accordingly. Explore long-tail keywords and niche opportunities to target specific user needs and capture relevant traffic.
A/B Testing: Conduct A/B tests to optimize your PPC ads, landing pages, and website elements. Test different headlines, ad copy variations, landing page layouts, and calls-to-action to identify the most effective combinations. Make iterative improvements based on the insights gained from these tests.
Conclusion
In today's digital landscape, SEO and PPC play vital roles in driving targeted traffic, enhancing brand visibility, and achieving business goals. By understanding the benefits and considerations of each strategy, you can make an informed decision and implement the approach that aligns with your objectives. Remember to invest in continuous monitoring, optimization, and adaptation to stay ahead of the competition. Whether you choose to focus on SEO for sustainable organic growth or leverage PPC for immediate results, a well-executed strategy can help you outrank competitors and establish a strong online presence. Embrace the power of SEO and PPC to unlock the full potential of your digital marketing efforts.
Here are some frequently asked questions (FAQs) regarding SEO and PPC:
Q: What is SEO?
A: SEO stands for Search Engine Optimization. It is the process of optimizing a website and its content to improve its visibility and organic ranking on search engine results pages (SERPs). SEO involves various strategies and techniques to enhance the quality and relevance of a website, making it more attractive to both search engines and users.
Q: What is PPC?
A: PPC stands for Pay-Per-Click. It is a form of online advertising where businesses pay a fee each time their ad is clicked. PPC ads are displayed on search engine results pages or other relevant websites, and advertisers bid on keywords to target their desired audience. PPC offers immediate visibility and can drive traffic to a website quickly.
Q: Which strategy should I choose, SEO or PPC?
A: The choice between SEO and PPC depends on several factors such as your business goals, budget, and timeline. SEO is a long-term strategy that focuses on organic visibility and sustainable growth. PPC, on the other hand, provides immediate results and precise targeting. It's often beneficial to combine both strategies for maximum impact and a comprehensive online presence.
Q: How long does it take to see results with SEO?
A: SEO is a gradual process that requires time and ongoing effort. It typically takes several months to start seeing significant results, as search engines need time to crawl and index your website. The timeline can vary depending on factors such as the competitiveness of your industry, the quality of your optimization efforts, and the frequency of algorithm updates.
Q: Can I run SEO and PPC campaigns simultaneously?
A: Absolutely! In fact, running SEO and PPC campaigns simultaneously can be highly beneficial. While SEO focuses on long-term organic visibility, PPC can provide immediate traffic and targeted results. By combining both strategies, you can maximize your reach, dominate search engine real estate, and increase your chances of attracting qualified leads.
Q: Is it necessary to hire an SEO professional or PPC expert?
A: Hiring an SEO professional or PPC expert can greatly benefit your business. These specialists have the expertise and experience to develop effective strategies, conduct thorough keyword research, optimize your website or campaigns, and continuously monitor and refine your efforts. They stay up-to-date with the latest industry trends and best practices, saving you time and ensuring optimal results.
Q: How can I measure the success of my SEO or PPC campaigns?
A: Measuring the success of your SEO or PPC campaigns involves tracking relevant metrics. For SEO, you can monitor organic website traffic, keyword rankings, conversion rates, and engagement metrics like bounce rate and time on page. In PPC, you can track metrics such as click-through rates (CTR), cost per click (CPC), conversion rates, and return on ad spend (ROAS). Utilize analytics tools and platforms to gather and analyze this data.
Q: Can I switch between SEO and PPC strategies if needed?
A: Yes, you can switch between SEO and PPC strategies based on your evolving business needs and goals. It's important to evaluate the performance of each strategy regularly and make adjustments accordingly. If you need immediate results, you can allocate more resources towards PPC. If you're looking for long-term organic growth, you can focus on strengthening your SEO efforts. The flexibility to adapt and optimize your strategies is key to achieving optimal results.

Remember, implementing SEO or PPC strategies requires careful planning, continuous monitoring, and adaptation. Consider your business goals, target audience, and available resources when determining the most suitable approach.