Introduction
At our company, we understand the importance of effective search engine optimization (SEO) strategies for online stores. We have compiled a comprehensive guide that encompasses the best practices and tips to help you outrank your competitors and achieve higher visibility on Google. By implementing these proven techniques, you can enhance your website's organic traffic, improve conversion rates, and ultimately boost your online store's success.

1. Conduct Keyword Research
Keyword research is the foundation of successful SEO. Start by identifying relevant keywords that align with your online store's products or services. Utilize tools like Google Keyword Planner, SEMrush, or Moz Keyword Explorer to discover popular and low-competition keywords that can drive targeted traffic to your website.

Also Check The Art of Writing Meta Tags that Boost Click-through Rates 2023

2. Optimize On-Page Elements
2.1 Title Tags and Meta Descriptions
Craft compelling title tags and meta descriptions that accurately describe your web pages and incorporate relevant keywords. These elements appear in search engine results and play a crucial role in attracting potential customers to click on your website.
2.2 URL Structure
Ensure your URLs are concise, descriptive, and include keywords when possible. A clean URL structure improves user experience and makes it easier for search engines to understand your website's content.
2.3 Heading Tags (H1, H2, H3)
Organize your content using appropriate heading tags. The H1 tag should contain your primary keyword and provide a clear overview of the page's topic. Incorporate relevant secondary keywords in H2 and H3 tags to improve readability and SEO.
2.4 Image Optimization
Optimize your product images by using descriptive filenames and alt tags that include keywords. Compress the images to reduce loading times, as site speed is a crucial ranking factor.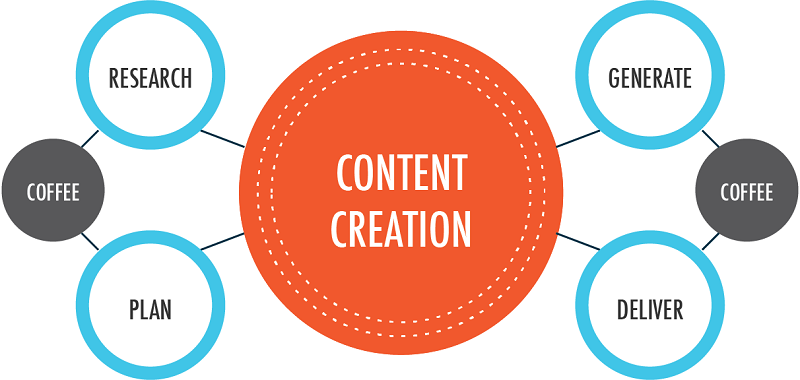 3. Create High-Quality Content
Content is king in the world of SEO. Develop unique and engaging product descriptions, blog posts, and landing pages that provide value to your visitors. Ensure your content is well-structured, error-free, and easy to read.
4. Build Quality Backlinks
Earning high-quality backlinks from reputable websites is essential for SEO success. Implement an effective link building strategy by reaching out to industry influencers, guest posting on relevant blogs, and leveraging social media platforms to increase your website's visibility and credibility.
5. Optimize for Mobile
Mobile optimization is no longer optional—it's a necessity. With the majority of internet users accessing websites through mobile devices, it's crucial to ensure your online store is mobile-friendly. Responsive design, fast loading times, and intuitive navigation are key factors in providing an exceptional mobile user experience.
6. Enhance User Experience
A positive user experience not only keeps visitors on your site but also improves your search rankings. Optimize your website's load speed, navigation structure, and overall usability to enhance user satisfaction. Conduct regular testing and implement user feedback to continually improve the user experience.
7. Leverage Social Media
Social media platforms provide an excellent opportunity to promote your online store and engage with your target audience. Develop a robust social media strategy that includes regular posting, sharing valuable content, and interacting with your followers. Social signals can indirectly impact your SEO efforts.

8. Monitor and Analyze Performance
To stay on top of your SEO efforts, it's essential to monitor and analyze the performance of your online store. Utilize tools like Google Analytics and Google Search Console to track important metrics such as organic traffic, keyword rankings, click-through rates, and conversion rates. Analyzing this data will provide valuable insights into the effectiveness of your SEO strategies, allowing you to make informed decisions and optimize your website further.
9. Stay Up-to-Date with Algorithm Changes
Search engine algorithms are constantly evolving, and it's crucial to stay up-to-date with the latest changes. Google, in particular, frequently updates its algorithms to provide users with the most relevant and high-quality search results. Stay informed about algorithm updates, industry trends, and best practices by following reputable SEO blogs, attending conferences, and joining relevant online communities. By staying ahead of the curve, you can adapt your SEO strategies accordingly and maintain your competitive edge.
10. Provide Excellent Customer Service
While not directly related to SEO, excellent customer service plays a vital role in the success of your online store. When customers have a positive experience with your brand, they are more likely to become repeat customers, leave positive reviews, and recommend your store to others. These positive signals can indirectly impact your search rankings. Focus on delivering exceptional customer service, promptly addressing inquiries and resolving issues, and providing a seamless shopping experience from start to finish.

11. Leverage Local SEO
If your online store has a physical presence or serves specific geographic regions, leveraging local SEO strategies can significantly boost your visibility in local search results. Ensure your website includes accurate and consistent NAP (Name, Address, Phone Number) information. Create location-specific landing pages, optimize your content with local keywords, and list your business on online directories and review platforms such as Google My Business, Yelp, and Bing Places. Encourage customers to leave reviews, as positive reviews can enhance your local search rankings.

12. Implement Schema Markup
Schema markup is a form of structured data that provides search engines with additional information about your website's content. By implementing schema markup, you can enhance the appearance of your search results, increase click-through rates, and improve the understanding of your content by search engines. Incorporate schema markup for products, reviews, ratings, and other relevant elements on your online store to gain a competitive advantage in search engine rankings.
13. Optimize Site Architecture and Navigation
A well-structured site architecture and intuitive navigation are essential for both user experience and SEO. Ensure your online store is organized into logical categories and subcategories, making it easy for visitors and search engines to find relevant products and content. Implement breadcrumb navigation to provide clear paths for users and search engines to navigate your website. A well-optimized site architecture and navigation enhance user engagement, increase time spent on your site, and improve your search rankings.
14. Embrace Video Content
Incorporating video content into your online store can be a powerful SEO strategy. Video content is engaging, helps increase user dwell time, and encourages social sharing, all of which can positively impact your search rankings. Create high-quality product videos, instructional guides, or engaging brand stories that resonate with your target audience. Optimize your video content with relevant keywords, create compelling titles and descriptions, and host your videos on platforms like YouTube or Vimeo. Embed videos strategically within your website to enhance user experience and boost SEO.
15. Stay Ethical and Avoid Black Hat SEO Techniques
While it's tempting to seek shortcuts or engage in unethical practices to boost your search rankings, it's crucial to avoid black hat SEO techniques. Search engines are becoming increasingly sophisticated at detecting and penalizing websites that employ manipulative tactics. Instead, focus on delivering value to your audience, creating high-quality content, and implementing legitimate SEO strategies. Long-term success lies in building a reputable online store that earns organic visibility through ethical means.
Conclusion
As an online store owner, outranking your competitors in Google's search results is a challenging but achievable goal. By implementing a comprehensive SEO strategy that encompasses keyword research, on-page optimization, content creation, link building, mobile optimization, and a focus on user experience, you can enhance your online store's visibility and drive organic traffic. Stay up-to-date with industry trends, monitor your website's performance, and adapt your strategies accordingly.
Remember, the world of SEO is constantly evolving, and staying informed and adaptable is key to maintaining a competitive edge. With persistence, dedication, and a commitment to providing value to your audience, you can outrank the competition and position your online store for long-term success in the digital landscape.


Here are some frequently asked questions (FAQs) related to SEO for optimizing online stores:
Q1: What is SEO, and why is it important for online stores?
A1: SEO stands for Search Engine Optimization, and it refers to the process of improving a website's visibility and organic rankings on search engine results pages (SERPs). It is crucial for online stores because higher visibility in search results leads to increased organic traffic, more potential customers, and ultimately, improved sales and revenue.

Q2: How long does it take to see results from SEO efforts for an online store?
A2: The time it takes to see results from SEO efforts can vary depending on various factors such as the competitiveness of the industry, the current state of your website, and the effectiveness of your optimization strategies. Generally, it can take several weeks to months to see noticeable improvements in search rankings and organic traffic.

Q3: Do I need technical knowledge to implement SEO for my online store?
A3: While having technical knowledge can be helpful, it is not a prerequisite for implementing basic SEO strategies for an online store. Many SEO techniques can be implemented using user-friendly content management systems (CMS) or through plugins and tools designed specifically for SEO. However, for more advanced technical optimizations, it may be beneficial to consult with an SEO professional or web developer.
Q4: Is it necessary to hire an SEO agency or consultant for my online store's SEO?
A4: Hiring an SEO agency or consultant can be beneficial, especially if you lack the time, expertise, or resources to handle SEO in-house. SEO professionals can provide valuable insights, develop customized strategies, and execute optimizations effectively. However, if you have the knowledge and resources to dedicate to SEO, you can certainly manage it internally.
Q5: Can I optimize my online store for SEO without sacrificing the user experience?
A5: Absolutely! In fact, SEO and user experience (UX) go hand in hand. Optimizing your online store for SEO involves improving various aspects such as website speed, mobile responsiveness, navigation, and content quality, all of which contribute to an enhanced user experience. Strive to create a balance between SEO best practices and delivering a seamless, user-friendly experience to your visitors.
Q6: Are there any SEO techniques to avoid for an online store?
A6: Yes, there are certain SEO techniques, known as black hat techniques, that should be avoided as they violate search engine guidelines and can result in penalties. These techniques include keyword stuffing, buying links, cloaking, and creating low-quality or duplicate content. It is best to focus on ethical, white hat SEO practices that prioritize providing value to users and complying with search engine guidelines.
Q7: How often should I update my online store's SEO strategies?
A7: SEO is an ongoing process, and it is essential to continually monitor and update your strategies to adapt to changes in search engine algorithms, industry trends, and user behavior. Regularly assess your website's performance, conduct keyword research, analyze competitors, and stay informed about the latest SEO practices. Updating your SEO strategies at regular intervals will help you maintain a competitive edge and maximize your online store's visibility.
Q8: Can social media impact my online store's SEO?
A8: While social media signals do not directly impact search engine rankings, having a strong presence on social media can indirectly benefit your online store's SEO efforts. Social media platforms provide opportunities to promote your content, engage with your audience, attract backlinks, and drive traffic to your website. Social signals such as shares, likes, and comments can also contribute to increased visibility and brand awareness, which can ultimately lead to improved organic rankings.
Q9: How can I measure the success of my online store's SEO efforts?
A9: Measuring the success of your SEO efforts involves tracking various metrics. Key performance indicators (KPIs) to consider include organic traffic, keyword rankings, click-through rates (CTRs), conversion rates, bounce rates, and average session duration. Tools like Google Analytics, Google Search Console, and other SEO analytics platforms can provide valuable insights into these metrics and help you assess the effectiveness of your SEO strategies.
Q10: Can I optimize my online store for multiple keywords?
A10: Yes, optimizing your online store for multiple keywords is possible and recommended. Conduct thorough keyword research to identify relevant keywords and phrases that align with your products or services. Create high-quality, unique content optimized for each target keyword, ensuring that it is valuable and engaging for users. By optimizing your online store for a diverse range of keywords, you can attract a broader audience and increase your chances of ranking well for various search queries.
Remember, SEO is a dynamic field, and it is essential to stay updated with the latest trends, algorithms, and best practices. Regularly assess your website's performance, adapt your strategies as needed, and focus on providing a valuable, user-centric experience to maximize the potential of your online store in search engine rankings.
Related Posts