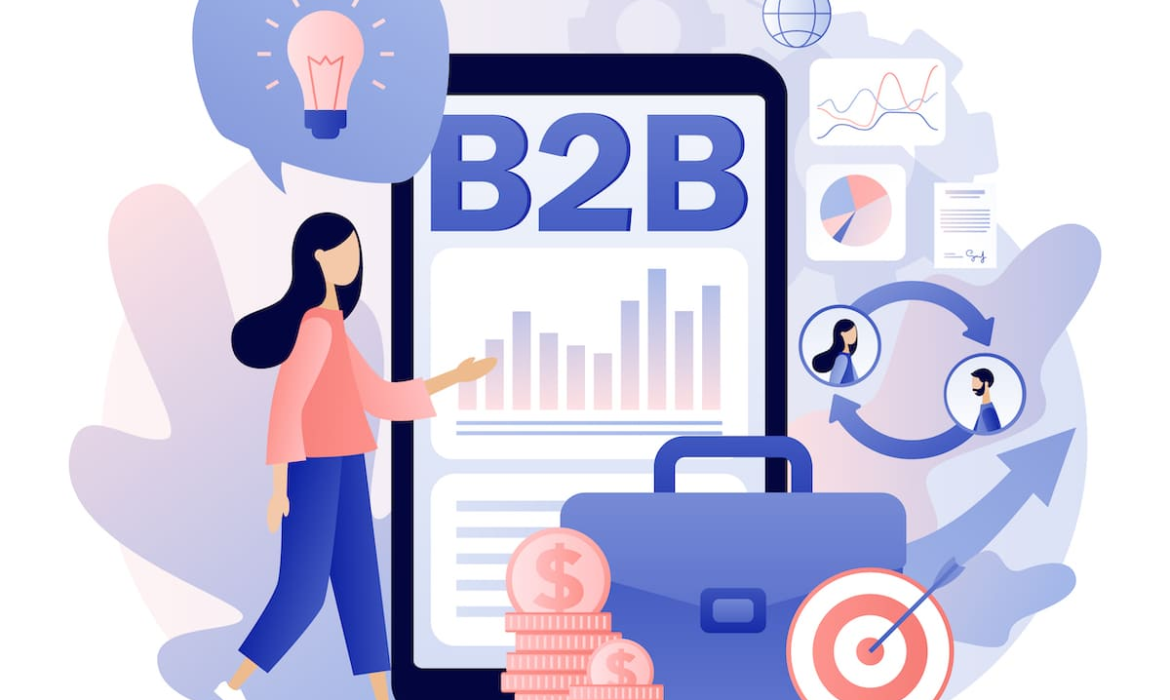 In the ever-evolving realm of online marketing, the significance of B2B SEO cannot be overstated. If you aim to outshine your competitors and command a formidable presence in the digital landscape, optimizing your B2B website for search engines is not just a choice but a necessity. In this comprehensive guide, we'll explore the intricacies of B2B SEO, providing you with actionable insights and strategies to propel your website to the top of Google's search results.

Understanding B2B SEO: A Holistic Approach
Crafting the Perfect SEO Strategy
To outperform your competitors, you need a meticulously designed SEO strategy. This isn't just about keywords; it's about understanding your target audience, their pain points, and how your B2B offerings provide solutions. Start by conducting thorough market research to identify your audience's needs.
Also Check Mobile SEO: Unveiling the Pinnacle of Mobile-Friendly Website Optimization 2023
The Power of On-Page Optimization
Your website is your digital storefront. Ensuring it's SEO-friendly is paramount. Implement on-page optimization techniques such as:
Keyword Research: Utilize tools like SEMrush and Ahrefs to identify high-value keywords relevant to your industry.
Content Quality: Craft informative, engaging, and well-researched content. Long-form articles (like this one) tend to perform exceptionally well in search results.
Meta Tags: Optimize title tags, meta descriptions, and header tags to incorporate your target keywords.
Image Optimization: Compress images to reduce loading times, and use descriptive alt tags.
The Art of Building High-Quality Backlinks
Backlinks remain a critical factor in SEO success. However, not all links are created equal. Focus on acquiring high-quality, authoritative backlinks from industry-specific websites. Guest posting, outreach campaigns, and content partnerships can be invaluable in this regard.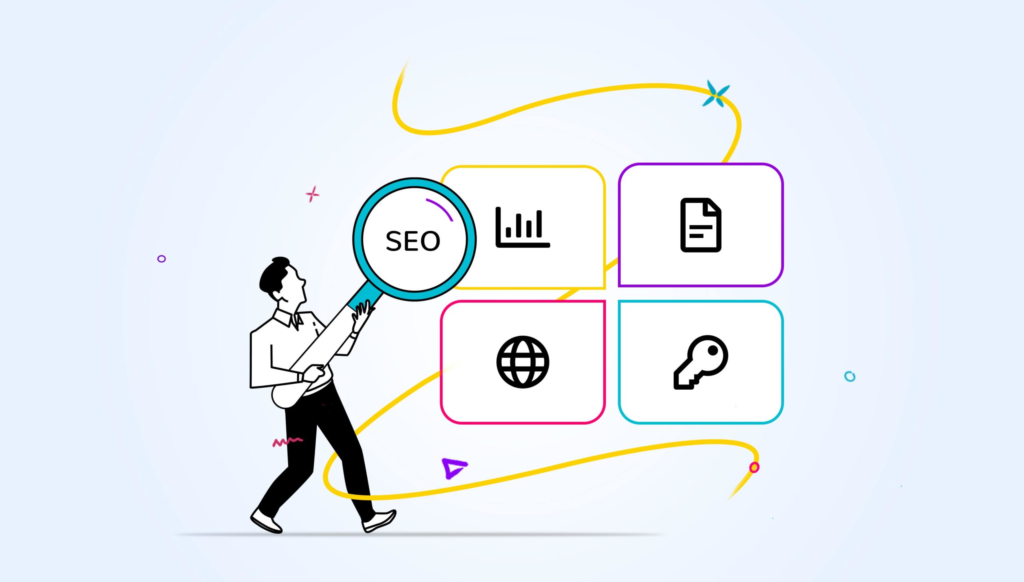 Technical SEO: The Foundation of Success
Mobile Optimization
With the majority of web traffic originating from mobile devices, optimizing your website for mobile is no longer an option; it's a necessity. Google's mobile-first indexing prioritizes mobile-friendly websites, so ensure your site is responsive and loads quickly on mobile devices.
Site Speed and Performance
Google values user experience, and a fast-loading website is essential. Use tools like Google PageSpeed Insights to identify and rectify performance bottlenecks. Consider compressing images, utilizing browser caching, and optimizing your code.
Structured Data Markup
Implement structured data markup (Schema.org) to provide search engines with clear information about your content. This can enhance your website's visibility in rich snippets, leading to higher click-through rates.
A Winning Content Strategy
Creating a Content Calendar
Consistency is key in B2B SEO. Develop a content calendar that aligns with your target audience's needs and the keywords you're targeting. Regularly update your blog with fresh, informative content.
Long-Form Content Dominance
Google loves in-depth, informative content. In your niche, consider creating comprehensive guides, whitepapers, and case studies. This not only positions you as an industry authority but also attracts valuable backlinks.
Analyzing and Adapting
Harnessing the Power of Analytics
Regularly monitor your website's performance using Google Analytics and Google Search Console. Track keyword rankings, organic traffic, and user behavior. Use this data to refine your strategy continually.
Evolving with Algorithm Changes
Google's algorithms are ever-changing. Stay ahead of the curve by staying informed about industry trends and algorithm updates. Adapt your strategy accordingly to maintain your search engine dominance.
Leveraging Social Media for SEO Supremacy
The Influence of Social Signals
Social signals, such as likes, shares, and comments, are a testament to your content's relevance and popularity. Integrate social sharing buttons on your content pages to encourage users to share your valuable insights with their network. This not only boosts engagement but can also indirectly impact your search engine rankings.
Engaging B2B Audiences on Social Platforms
LinkedIn, Twitter, and other B2B-focused social platforms provide a unique opportunity to connect with industry professionals and decision-makers. Share your content, engage in meaningful conversations, and establish your brand as a thought leader in your field.
Nurturing User Experience for Optimal SEO
User-Centric Design
A user-friendly website isn't just about aesthetics; it's about facilitating seamless navigation and quick access to information. Keep your design clutter-free, intuitive, and responsive across all devices.
Intuitive Site Architecture
Organize your website's structure logically, creating clear pathways for both users and search engines to explore. A well-structured site enhances user experience and helps search engine crawlers index your content effectively.
Minimizing Bounce Rates
High bounce rates can negatively impact your search rankings. Provide valuable content that answers users' questions and encourages them to explore further. Use engaging visuals and compelling CTAs to guide users to related articles and resources.

Expanding Your SEO Arsenal
Video Content Optimization
Incorporate video content into your SEO strategy. Video has become a powerful tool for engaging B2B audiences. Optimize your videos with relevant keywords, accurate descriptions, and compelling thumbnails to enhance their visibility in search results.
Voice Search Optimization
With the rise of voice assistants, optimizing for voice search is crucial. Focus on natural language queries and long-tail keywords that match how users speak. Crafting FAQs and Q&A-style content can cater to voice search queries effectively.
Local SEO for B2B Excellence
If your B2B operations have a local aspect, harness the power of local SEO. Optimize your Google My Business listing, encourage customer reviews, and include location-specific keywords to ensure you're visible to potential clients in your area.
Staying Ahead in the B2B SEO Race
Continuous Learning and Adaptation
The digital landscape is dynamic, and so is SEO. Dedicate time to staying informed about the latest trends, algorithm updates, and technological advancements. Adapting your strategy accordingly will ensure your website's sustained success.
Data-Driven Decision Making
Make informed decisions by analyzing data and metrics regularly. Use tools like Google Analytics, Ahrefs, and Moz to track your SEO performance. This data-driven approach empowers you to fine-tune your strategies and achieve optimal results.
Seizing the Throne: Your B2B SEO Triumph
In the fiercely competitive world of B2B SEO, achieving supremacy requires dedication, meticulous planning, and a commitment to excellence. By executing the strategies outlined in this guide, you're well-equipped to outshine your competitors, secure higher search rankings, and establish your brand as a trusted authority in your industry. Remember, B2B SEO is an ongoing journey, and by continuously refining your approach, you'll ensure your website's dominance in the ever-evolving digital landscape.

Frequently Asked Questions (FAQs)
1. What is B2B SEO, and why is it important?
B2B SEO stands for Business-to-Business Search Engine Optimization. It's the practice of optimizing a B2B website to improve its visibility on search engines like Google. This is vital because it helps B2B companies attract potential clients, increase brand awareness, and ultimately drive more sales and revenue in the digital space.
2. How do I start with B2B SEO?
Starting with B2B SEO involves:
Keyword Research: Identify relevant keywords for your industry.
On-Page Optimization: Optimize your website's content, meta tags, and images.
Quality Content: Create valuable, informative, and engaging content.
Backlink Building: Earn high-quality backlinks from authoritative sources.
3. What is the significance of social media in B2B SEO?
Social media plays a crucial role in B2B SEO by:
Sharing Content: It's a platform to share your content and attract a wider audience.
Building Authority: Engaging on social platforms establishes your brand as an industry authority.
Social Signals: Likes, shares, and comments can indirectly impact your search rankings.
4. How can I optimize my website for mobile?
To optimize your website for mobile:
Ensure it's responsive, adapting to different screen sizes.
Compress images to reduce loading times.
Use mobile-friendly fonts and buttons.
Test your site on various mobile devices to ensure it functions smoothly.
5. What are structured data markup and how does it help?
Structured data markup is a way to provide search engines with specific information about your content. It helps search engines understand the context of your content, which can lead to enhanced visibility in rich snippets, improving click-through rates.
6. What is the importance of video content in B2B SEO?
Video content is essential in B2B SEO because:
It engages audiences effectively.
Videos can be optimized with keywords and descriptions.
It caters to diverse learning preferences.
Google often displays video results in search, increasing visibility.
7. How can I optimize for voice search in B2B SEO?
To optimize for voice search:
Use natural language keywords.
Create content that answers common voice search queries.
Develop FAQ sections with spoken language questions and answers.
Focus on local SEO if relevant, as many voice searches are location-based.
8. Is local SEO important for B2B companies?
Local SEO is valuable for B2B companies with a local presence. Optimizing for local search ensures that your business is visible to potential clients in your area. This includes optimizing Google My Business listings, encouraging customer reviews, and using location-specific keywords.
9. How often should I review and adapt my B2B SEO strategy?
Regular review and adaptation are essential in the ever-changing world of SEO. Keep an eye on industry trends, algorithm updates, and your website's performance. Adjust your strategy accordingly to stay competitive and maintain high search rankings.
10. Can I handle B2B SEO on my own, or should I hire professionals?
While it's possible to learn and implement B2B SEO strategies independently, it can be complex and time-consuming. Many businesses choose to work with experienced SEO professionals or agencies to ensure their SEO efforts yield optimal results and save time and resources.
Related Posts