Introduction
Welcome to our comprehensive guide on optimizing your e-commerce website for superior search engine rankings. In today's digital landscape, where competition is fierce, it is crucial to understand and implement effective SEO strategies to outrank your competitors and drive more organic traffic to your online store. In this guide, we will explore the dos and don'ts of SEO specifically tailored to e-commerce websites, empowering you to enhance your visibility and boost your sales.

1. Understanding the Importance of SEO for E-commerce Websites
In the highly competitive online marketplace, having a well-optimized website is crucial for e-commerce success. Search engine optimization (SEO) plays a pivotal role in increasing your website's visibility, attracting targeted organic traffic, and improving your conversion rates. By implementing effective SEO strategies, you can establish a strong online presence, build credibility, and outrank your competitors on search engine results pages (SERPs).
Also check Effective Strategies for Successful Link Building Outreach : 2023

2. Keyword Research and Optimization
Keyword research forms the foundation of any successful SEO campaign. It involves identifying relevant keywords and phrases that your target audience is using to search for products or services. By conducting comprehensive keyword research, you can gain valuable insights into user intent and align your content with their needs. Incorporating these keywords naturally throughout your website, including product descriptions, category pages, and blog posts, will optimize your content for search engines and increase your chances of ranking higher in SERPs.


3. On-Page SEO Best Practices
Optimizing your website's on-page elements is crucial for SEO success. Here are some essential on-page SEO best practices for e-commerce websites:
a) Meta Tags and Descriptions
Craft compelling meta titles and descriptions that accurately represent your products or pages. Incorporate relevant keywords while maintaining a natural flow. A well-optimized meta tag can significantly improve your click-through rates from search engine results.
b) Unique and Engaging Product Descriptions
Ensure that each product has a unique and informative description. Avoid using manufacturer-provided descriptions, as duplicate content can harm your SEO efforts. Write compelling product descriptions that highlight key features, benefits, and use cases.
c) URL Structure
Create clean and concise URLs that include relevant keywords and accurately describe the page content. Avoid using lengthy URLs with unnecessary parameters, as they can negatively impact user experience and SEO.

d) Image Optimization
Optimize your product images by using descriptive file names and alt tags. Compress the images to reduce page load times and improve user experience. High-quality images with relevant alt tags can also drive traffic through image search.
4. Technical SEO for E-commerce Websites
Technical SEO focuses on optimizing the backend elements of your website to improve its crawlability, indexability, and overall performance. Here are a few crucial technical SEO aspects to consider for your e-commerce website:
a) Website Speed and Performance
Page speed is a critical ranking factor. Optimize your website's loading times by compressing images, minifying CSS and JavaScript files, and leveraging browser caching. A fast-loading website not only improves user experience but also signals search engines that your site provides a seamless browsing experience.
b) Mobile-Friendliness
With the majority of online searches happening on mobile devices, having a mobile-friendly website is no longer optional. Ensure that your e-commerce site is responsive, easy to navigate on small screens, and provides a seamless mobile experience.
c) Structured Data Markup
Implement structured data markup, such as Schema.org, to provide search engines with additional information about your products, such as price, availability, and reviews. This can enhance your search listings with rich snippets, increasing click-through rates and driving more targeted traffic.
d) XML Sitemap
Create an XML sitemap to help search engines discover and crawl all the important pages on your e-commerce website. Regularly update and submit your sitemap to ensure that search engines are aware of your latest content.
5. Link Building Strategies for E-commerce
Building high-quality backlinks is essential for improving your website's authority and rankings. Here are some effective link building strategies for e-commerce websites:
a) Influencer Partnerships
Collaborate with relevant influencers or bloggers in your industry to create compelling content and gain valuable backlinks. Influencers can promote your products or write reviews, generating buzz and driving traffic to your e-commerce site.
b) Guest Blogging
Identify authoritative blogs or publications in your niche and contribute high-quality guest posts. By including relevant links back to your website, you can attract targeted traffic and improve your SEO rankings.
c) Social Media Engagement
Leverage the power of social media to engage with your audience and promote your content. Encourage social sharing and engagement, as this can lead to natural backlinks from social media platforms.


6. User Experience and Conversion Optimization
Providing an exceptional user experience is paramount for e-commerce success. Consider the following tips to enhance user experience and increase conversions on your website:
a) Intuitive Navigation
Design a user-friendly navigation system that allows visitors to easily find products or browse different categories. Implement clear and descriptive menus, breadcrumbs, and search functionality to enhance navigation.
b) Streamlined Checkout Process
Simplify the checkout process to reduce cart abandonment rates. Minimize the number of steps required to complete a purchase, offer guest checkout options, and clearly display shipping and return policies.
c) Product Reviews and Ratings
Enable customer reviews and ratings for your products. Positive reviews not only build trust but also provide unique user-generated content, which can boost your SEO rankings.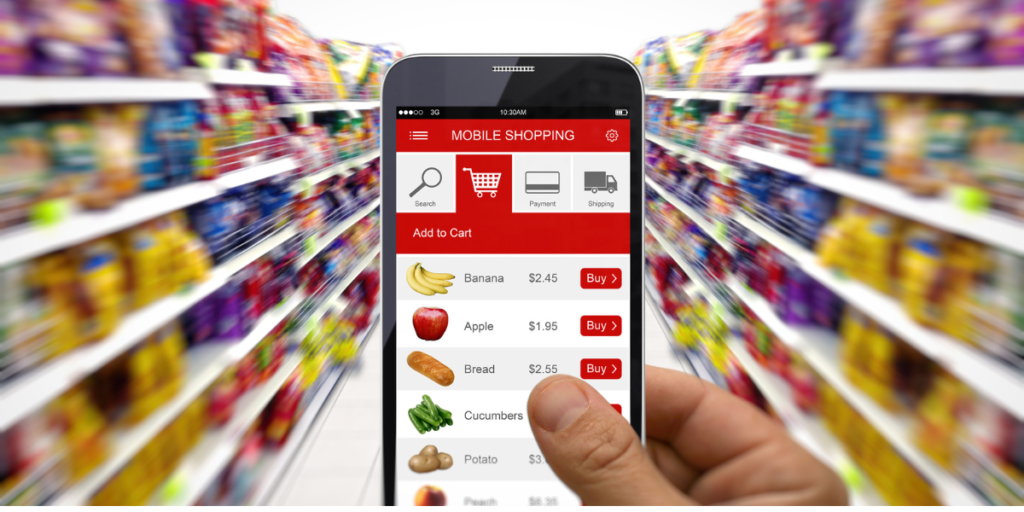 7. Mobile Optimization for E-commerce Websites
With the rise of mobile devices, optimizing your e-commerce website for mobile is crucial. Consider the following mobile optimization strategies:
a) Responsive Design
Adopt a responsive web design approach to ensure your website automatically adjusts to different screen sizes and resolutions. This will provide a seamless browsing experience for mobile users.
b) Accelerated Mobile Pages (AMP)
Implement AMP technology to create lightning-fast, mobile-optimized versions of your product pages. AMP pages load almost instantly, improving user experience and reducing bounce rates.
8. Tracking and Analyzing SEO Performance
To gauge the effectiveness of your SEO efforts, it is essential to track and analyze key performance metrics. Utilize analytics tools like Google Analytics and Google Search Console to monitor organic traffic, keyword rankings, conversion rates, and other valuable insights. Regularly evaluate your data to identify areas for improvement and refine your SEO strategy accordingly.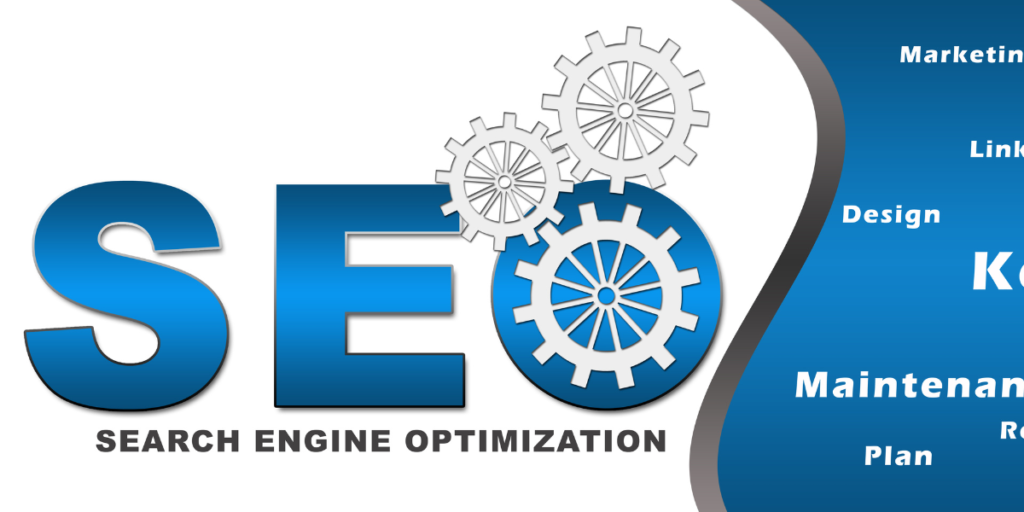 Conclusion
Implementing a robust SEO strategy is imperative for achieving top rankings and driving organic traffic to your e-commerce website. By following the dos and don'ts discussed in this guide, you can optimize your website, outrank your competitors, and attract a steady stream of targeted visitors. Remember to stay up-to-date with the latest SEO trends and continuously monitor and adapt your strategies to stay ahead in the ever-evolving world of search engine optimization.
So, start implementing these SEO best practices today and propel your e-commerce website to new heights of success!


Here are some frequently asked questions (FAQs) related to SEO for e-commerce websites:

Q: What is SEO, and why is it important for e-commerce websites?
A: SEO stands for Search Engine Optimization. It is the practice of optimizing a website to improve its visibility and rankings on search engine results pages (SERPs). For e-commerce websites, SEO is essential because it helps drive organic traffic, increase visibility, outrank competitors, and ultimately, boost sales and revenue.
Q: How long does it take to see results from SEO efforts for an e-commerce website?
A: SEO is a long-term strategy, and the timeline for seeing results can vary depending on various factors, such as the competitiveness of keywords, the quality of optimization efforts, and the size of the website. Generally, it can take several months to see significant improvements in rankings and organic traffic. However, it's important to note that SEO is an ongoing process, and consistent efforts are required to maintain and improve rankings over time.
Q: Can I optimize my e-commerce website for multiple keywords?
A: Yes, it is possible and recommended to optimize your e-commerce website for multiple relevant keywords. Conduct comprehensive keyword research to identify a range of relevant keywords and incorporate them strategically into your website's content, meta tags, product descriptions, and other elements. However, it's important to maintain a natural and user-friendly approach, avoiding keyword stuffing or over-optimization, which can negatively impact your rankings.
Q: How can I build high-quality backlinks for my e-commerce website?
A: Building high-quality backlinks is crucial for SEO success. Some effective strategies for building backlinks include collaborating with influencers or bloggers in your industry, guest blogging on authoritative websites, participating in industry forums or communities, and creating valuable and shareable content that naturally attracts backlinks. It's important to focus on quality rather than quantity when it comes to backlinks, as authoritative and relevant links have a greater impact on your website's rankings.
Q: Is social media important for SEO of e-commerce websites?
A: While social media signals are not direct ranking factors, social media can indirectly impact your website's SEO. Social media platforms provide opportunities to promote and share your content, attract engagement and shares, and potentially generate backlinks from influential users or websites. Additionally, a strong social media presence can increase brand visibility and awareness, leading to increased organic searches and direct visits to your website, which can positively influence your SEO performance.
Q: How can I track and measure the success of my SEO efforts for my e-commerce website?
A: To track and measure the success of your SEO efforts, it's important to utilize analytics tools such as Google Analytics and Google Search Console. These tools provide valuable insights into your website's organic traffic, keyword rankings, conversion rates, user behavior, and more. Regularly monitor and analyze this data to identify areas for improvement and adjust your SEO strategies accordingly. Additionally, setting up conversion tracking and goal tracking within analytics tools can help you measure the impact of SEO on your e-commerce sales and revenue.
Remember, these FAQs provide general guidance, but SEO strategies may vary depending on the specific needs and goals of your e-commerce website. Stay informed about the latest SEO trends, algorithm updates, and industry best practices to stay ahead in the ever-changing world of search engine optimization.
Related Posts