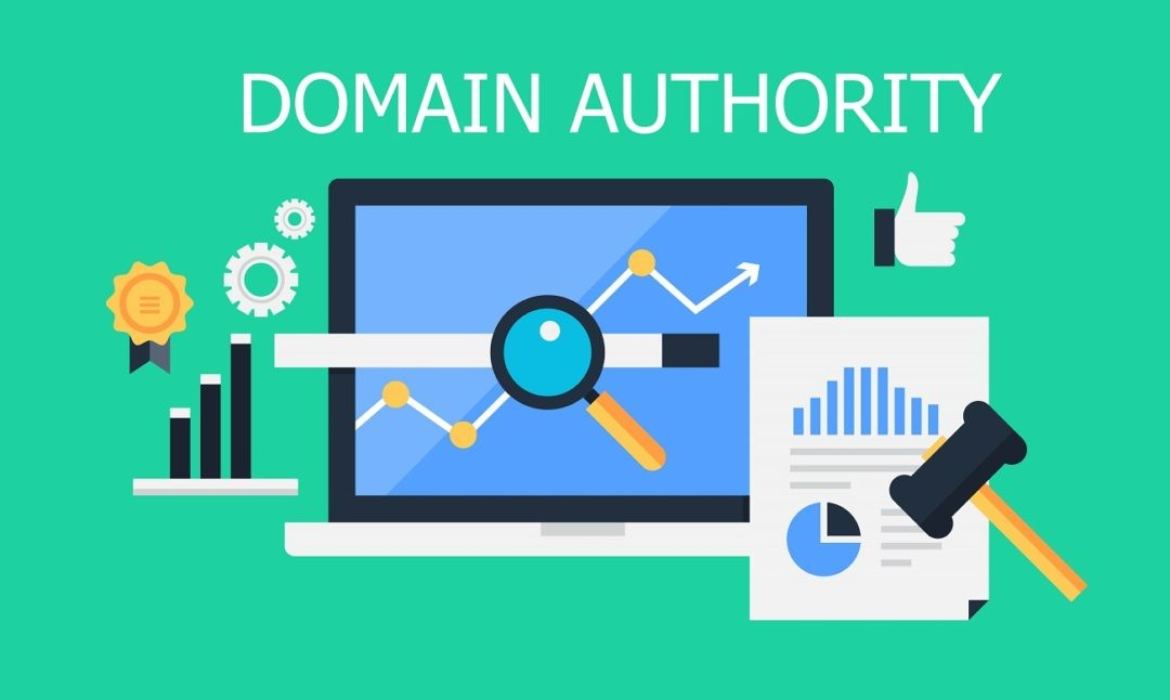 In the competitive world of digital marketing, achieving a high Domain Authority (DA) is a critical factor for success. Your website's DA not only influences your search engine rankings but also establishes your online credibility and authority in your niche. In this comprehensive guide, we will delve into the strategies and techniques you need to boost your Domain Authority and outshine your competitors in Google search results.

Understanding Domain Authority
Before we dive into the strategies, let's clarify what Domain Authority is and why it matters.
Also Check SEO for Real Estate Websites 2023: Dominating Property Visibility
What is Domain Authority?
Domain Authority, often abbreviated as DA, is a metric developed by Moz that quantifies the authority and trustworthiness of a website's domain on a scale from 1 to 100. The higher your DA score, the more likely your website is to rank well in search engine results pages (SERPs).
Why Does Domain Authority Matter?
Search Engine Rankings: Websites with higher DA scores tend to rank higher in search engine results, driving more organic traffic.
Credibility: A high DA signals to users and search engines that your website is a trustworthy source of information.
Competitive Advantage: Outranking competitors becomes easier when your DA is higher.
Now that we've established the importance of DA, let's explore the strategies to boost it.

Strategies to Boost Domain Authority
1. High-Quality Content Creation
Content is the foundation of your website's authority. To improve your DA, focus on:
Keyword Research: Identify relevant keywords with high search volumes and low competition.
Content Relevance: Create informative, well-researched, and engaging content that addresses your audience's needs.
Regular Updates: Consistently update and refresh your existing content to keep it relevant.
Linkable Assets: Develop content that naturally attracts backlinks from authoritative websites.
2. On-Page SEO Optimization
Optimizing your website's on-page elements is crucial for both user experience and search engine rankings:
Title Tags and Meta Descriptions: Craft compelling titles and descriptions with targeted keywords.
Header Tags: Use header tags (H1, H2, H3, etc.) to structure your content and make it more readable.
Keyword Usage: Integrate keywords naturally throughout your content.
Mobile Responsiveness: Ensure your website is mobile-friendly for a better user experience.
3. Link Building
Building high-quality backlinks is a cornerstone of improving your DA:
Guest Posting: Contribute guest posts to reputable websites in your niche.
Internal Linking: Link to relevant internal pages within your content.
Broken Link Building: Identify broken links on authoritative websites and offer your content as a replacement.
Social Media Promotion: Share your content on social media platforms to attract more visitors and potential backlinks.
4. Technical SEO
Optimize your website's technical aspects to enhance its search engine performance:
Site Speed: Ensure fast loading times to improve user experience and rankings.
XML Sitemap: Create an XML sitemap to help search engines crawl your site efficiently.
SSL Certificate: Secure your website with HTTPS to boost trust and SEO rankings.
5. User Experience and Engagement
A positive user experience can indirectly impact your DA:
Responsive Design: Ensure your website adapts to various screen sizes and devices.
Low Bounce Rates: Create engaging content that keeps visitors on your site.
Page Dwell Time: Encourage users to spend more time on your pages.
Comments and Social Shares: Foster user engagement through comments and social media sharing.

Monitoring and Measurement
To gauge the effectiveness of your efforts, regularly monitor your website's performance:
Google Analytics: Analyze traffic sources, user behavior, and conversions.
Backlink Audits: Keep track of your backlink profile and disavow toxic links.
DA Checker Tools: Use tools like Moz, Ahrefs, or SEMrush to monitor your Domain Authority over time.
By implementing these strategies diligently, you can significantly improve your website's Domain Authority and, in turn, outrank your competitors in Google search results. Remember that patience and consistency are key in the world of SEO, and as your DA grows, so will your online presence and authority. So, get started today and watch your website rise to the top of the rankings!
Content Promotion and Outreach
Creating exceptional content is just the first step. To maximize its impact on your DA and search rankings, you need to promote it vigorously:
Email Outreach: Reach out to influencers and websites in your niche, sharing your content and seeking collaboration opportunities.
Social Media Promotion: Share your content on various social media platforms and engage with your audience regularly.
Content Syndication: Consider syndicating your content on reputable platforms to reach a broader audience.
Online Communities: Participate in relevant online forums and communities, contributing valuable insights and linking to your content when appropriate.

Schema Markup and Rich Snippets
Implementing schema markup on your website can enhance your search results with rich snippets, making your listings more appealing and informative to users:
Product Reviews: Add schema markup to display product ratings and reviews in search results.
Events: If you host events, use schema markup to provide event details, dates, and locations.
FAQs: Highlight frequently asked questions and answers directly in search results.
Recipe Cards: For food blogs, enable recipe schema to display cooking times, ratings, and nutrition information.
Earning Featured Snippets
Featured snippets, also known as position zero, can significantly increase your website's visibility in search results. To earn them:
Provide Clear Answers: Structure your content to answer common questions concisely.
Use Lists and Tables: Format content using lists and tables, as these are more likely to be featured.
Featured Snippet Optimization: Identify keywords that trigger featured snippets and optimize your content accordingly.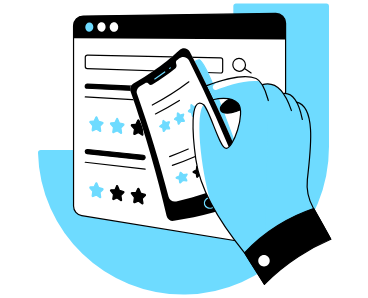 Mobile-First Indexing
With Google's shift towards mobile-first indexing, ensuring your website is mobile-friendly is paramount:
Responsive Design: Ensure your website adapts seamlessly to different screen sizes and orientations.
Mobile Page Speed: Optimize your website's loading speed for mobile users.
Mobile Usability: Test your site's usability on mobile devices, addressing any issues promptly.
Voice Search Optimization
As voice search continues to grow in popularity, optimizing for voice queries can give you an edge:
Natural Language Content: Create content that answers common voice search queries conversationally.
Local SEO: Optimize for local voice searches by focusing on location-based keywords.
Structured Data: Use schema markup to provide context for voice search results.
International SEO
If your target audience extends beyond borders, consider international SEO strategies:
Hreflang Tags: Implement hreflang tags to signal to search engines which language and region your content targets.
Localized Content: Create content tailored to specific regions and languages.
Country Code TLDs: Consider using country-code top-level domains (ccTLDs) for international targeting.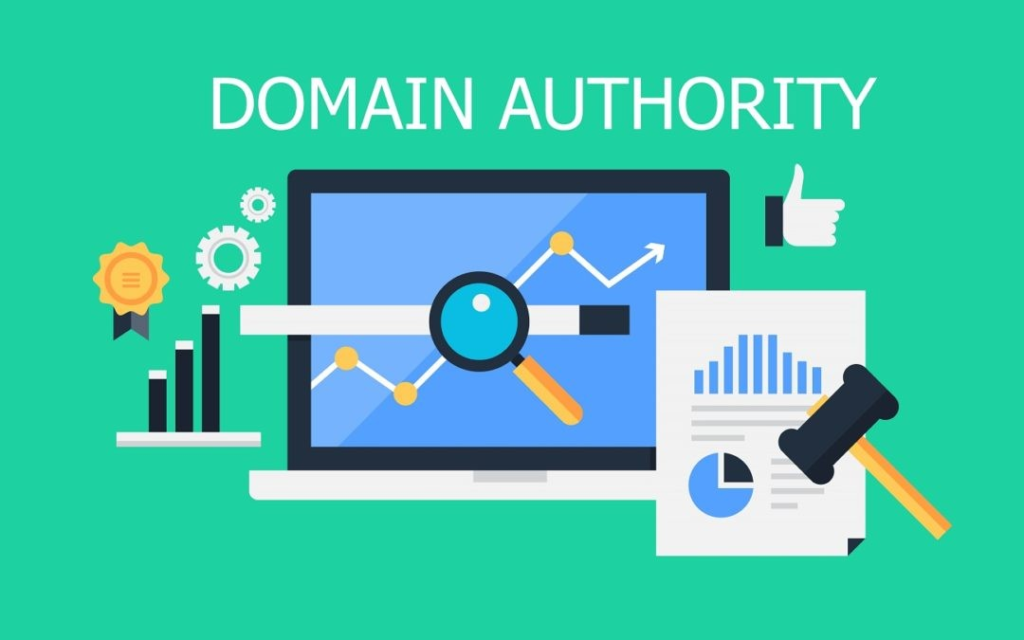 Conclusion
Achieving a high Domain Authority (DA) and dominating search rankings is not merely a goal but a strategic imperative in the world of digital marketing. Your website's DA serves as a beacon of authority, trustworthiness, and relevance in the eyes of both search engines and your audience.
This comprehensive guide has equipped you with a powerful arsenal of strategies and tactics, ensuring that your website not only competes but excels in the highly competitive realm of SEO. From content creation and promotion to technical optimizations, mobile responsiveness, and international reach, you now possess the knowledge to steer your online presence towards unparalleled success.
Remember, SEO is an ever-evolving landscape, and adapting to new trends and algorithm updates is crucial. Consistency, patience, and a commitment to delivering exceptional user experiences will propel your website to the forefront of search engine results.
Related Posts